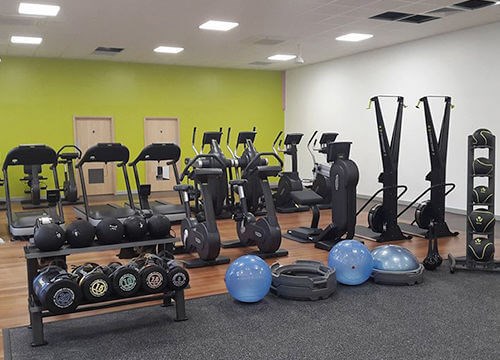 Are Foresters fighting fit?
The pandemic has provided a much needed wake up call for the UK to prioritise a healthy lifestyle as an integral part of the fight against Covid-19.
Over the summer there was a huge increase in people exercising, it was the thing that most of us looked forward to during the many months of lockdown. Now as the new restrictions look to continue well into the winter and maybe into next spring the Government is urging us all to keep going with our fitness regimes. But darker nights and colder weather make these healthy behaviours increasingly more difficult to maintain. But there is a way to overcome this. Your local leisure centre provides a safe and space to continue your fitness journey.
Since reopening your local community leisure centres operated in partnership with Forest of Dean District Council have welcomed lots of people back through their doors. The safety measures that have been put in place go above and beyond in a bid to offer peace of mind. The centre teams have been trained and understand the importance of supporting all their customers to return to activity and fitness and feel comfortable in doing do.
It is not just physical fitness that is important. Your local leisure centre provides an immensely valuable opportunity to be around people during these times of social restriction. To others they can help to keep structure in a day where work/home lines can become blurred.
Ivan Horsfall Turner Freedom Leisure Managing Director said – "As we approach winter it is going to be vital that the public have safe spaces in which to exercise and socialise. We have a variety of activity options and a friendly team to help everyone feel confident in using their local leisure centre to support a healthy lifestyle."

Cllr Paul Hiett, Cabinet member for communities said: "We know fitness and physical activity are incredibly important to our communities, thus we are supporting Freedom Leisure into a complete reopening of all the Forest of Dean sites by the 1st of November. Of course there are extra cleanliness routines required and a restriction on numbers at each centre, but we are confident that the staff are all doing their absolute best to make sure that the facilities are safe for use. We encourage residents to return to their leisure centres as soon as possible, and in cases where their favourite facilities are not yet available – try a new sport for a month, you may find something you really enjoy!"
For more information about your local centre go to www.freedom-leisure.co.uk/centres/
Contact Information
Forest of Dean Communications Team