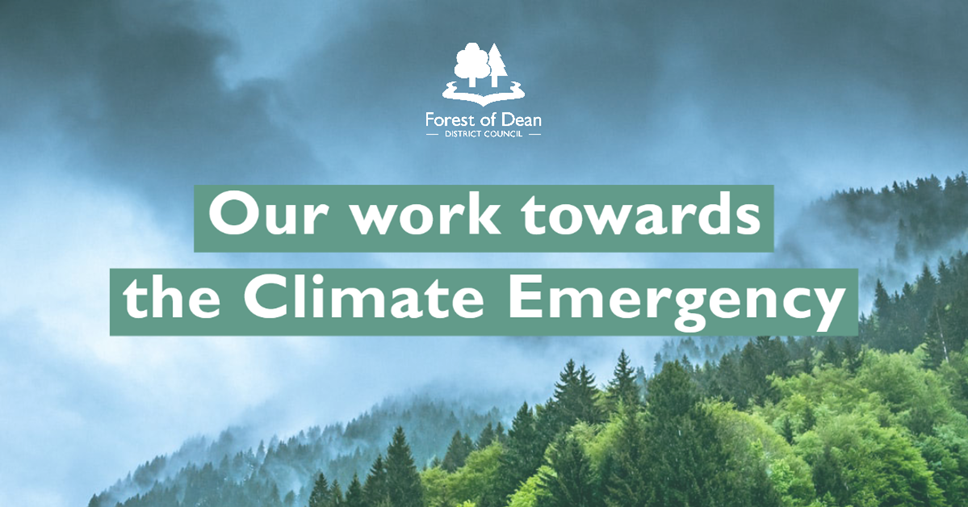 Council adopts Climate Emergency Rapid Action Plan
The council has set out its plan for rapid action to tackle the climate emergency and reduce carbon emissions across the district.
The ultimate purpose of the Rapid Action Plan (RAP) is to accelerate activity from the early evidence gathering and foundation stage into the first phase of priority activity in 2020/21. The RAP can be read in full on the Council's website. Although not subject to consultation a wide variety of interested people and groups, including the Climate Emergency Cabinet Portfolio Support Group (formed in July 2019), have been involved in its development.
Two of the five key messages that have come from discussions are: There needs to be a partnership, network or assembly to bring parties, individuals and groups to work in a coherent and joined up way; The biggest challenge is moving our communities, economies and life styles to net zero by 2030.
The Council will therefore work to establish a Climate Emergency Partnership across the district which can drive climate emergency activity outside of and, when aligned, with the Council. The launch of the partnership is planned for late April and more details will be released shortly.
Key measures for the council include reducing its fossil fuel energy usage and looking at renewable energy opportunities. The RAP also wants to work with stakeholders to improve electric vehicle and electric bike charging facilities.
Following the adoption of the Climate Emergency RAP the council will host a Climate Action Day for Town and Parish Councils on Monday 30th March. The full day workshop will go into the details of climate action planning and is hosted in partnership with the Centre for Sustainable Energy. The day is open to town and parish councillors and clerks but councils will be invited to nominate a member of the public in their place if they are unable to attend. Other invitees include members of local school eco-groups.
The day will consist of multiple elements:
an introduction to climate science and the scale and pace of changes needed so that our community is carbon neutral and resilient;
a series of practical action presentations covering topics such as tree planting, energy efficiency, communicating with the community and fundraising;
an action planning session, giving local councils a high level climate action plan for their parish.
Cllr Chris McFarling, portfolio holder for the Climate Emergency said: "the Council is keen to work collaboratively with the community, Town and Parish Councils and other partners to tackle the climate emergency and we hope that through both the Climate Action Day and CE partnership, key parts of our Rapid Action Plan, real progress can be made to lower the district's carbon emissions."
To find out about other climate emergency related events view the Council's 'Local Events' page: https://www.fdean.gov.uk/residents/environment/climate-change/local-events/
For further information and 'Top Tips' on how to lower your carbon footprint view the Council's climate change webpage: www.fdean.gov.uk/residents/environment/climate-change/top-tips/
Contact Information
Chelsea Hopkins