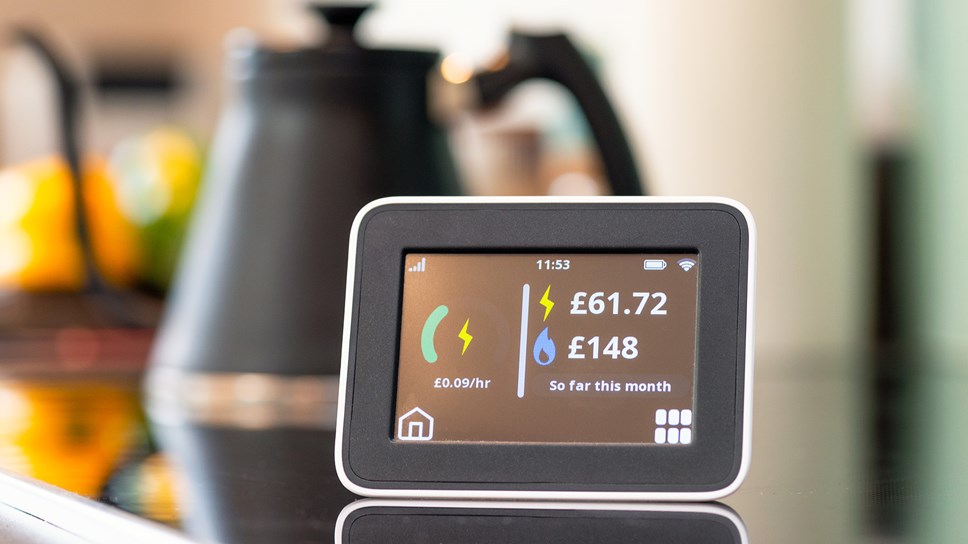 Council energy efficiency service helping more residents combat fuel poverty
One way Forest of Dean District Council is helping residents through the cost of living crisis is by working with the Warm and Well partnership to combat fuel poverty.
With many people facing uncertainty this winter about the cost of heating their homes, Warm and Well figures for the first quarter of the financial year show that more households in the Forest of Dean are reaching out for help to improve the energy performance of their properties to give them future security against rising bills through the Council's energy efficiency support service.
Between April and June, Warm and Well reports that call levels during the spring matched the high call volumes of the winter months and enquiries saw a 38% rise when compared to the same quarter the previous year – a surge believed to be as a direct consequence of the energy price cap increase and the current cost of living crisis.
For the quarter, the service also reports that 17 Forest of Dean homes received energy saving improvements such as upgrades to insulation, boilers and central heating systems, while 134 households were supported through providing impartial advice, undertaking free home visits and signposting households to sources of grant funding.
Councillor Chris McFarling, Cabinet Member for Climate Emergency at Forest of Dean District Council, said: "These latest figures from Warm and Well are likely to reflect an upward trend, particularly as we move into the colder months and people start to feel the very real impacts of the rising cost of the energy on their household budgets. We know that fuel-poverty is an issue and there are plenty of homes in our district that are of a non-standard construction which can make them harder, and therefore more expensive, to heat. These properties are ultimately less sustainable, both financially for those living there and for the environment in terms of the amount of energy they use.
"But there is help available to make homes warmer, healthier and more comfortable places to live. We would urge any resident living in a poorly insulated home or concerned about rising energy costs to get in touch with Warm and Well as soon as possible to find out what assistance is available to them."
Standing at 12.5%, the Forest of Dean district has the most severe fuel poverty in Gloucestershire, a figure which is well above the national average and above average for the South West region, with over 18% of households around the Lydney and Cinderford areas defined as fuel poor, that is classed as a household with an energy performance rating of D or below and where, after heating cost have been deducted, the household is left with a residual income below the official poverty line.
The Warm and Well scheme has been providing free local home energy advice since 2001 and helped with the installation of over 60,000 energy efficiency measures since its inception.
The programme is delivered by Severn Wye Energy Agency on behalf of a number of local authorities, including the Forest of Dean District Council. The service provides free energy efficiency advice, delivered through a team of trained advisers, and can provide help with accessing grants to improve home energy performance such as installing insulation and draught-proofing to make homes warmer and healthier, retrofitting renewable energies to bring down household running costs and finding the most favourable energy tariffs available.
For more information about Warm and Well visit www.warmandwell.co.uk or call the Freephone number 0800 500 3076.
The District Council has launched a webpage page which pulls together a list of the different avenues of help available to support residents struggling with the cost of living crisis. Details can be found at: www.fdean.gov.uk/council-tax-and-benefits/help-if-you-re-struggling-with-living-costs/
Contact Information
Forest of Dean Communications Team