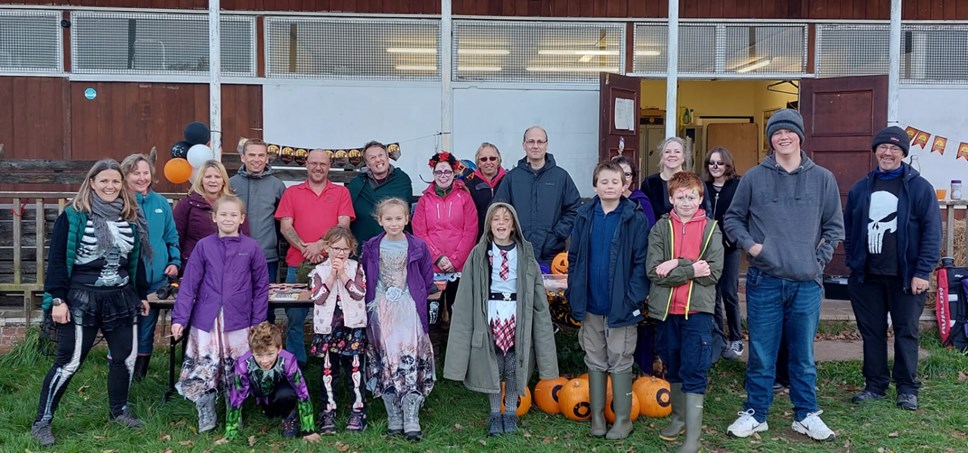 Council grant helps local Archery Club hit new targets
Newnham Archery Club has benefitted from funding to develop and train two new instructors to help their members achieve even more in the New Year, with a grant from the Forest of Dean District Council for community-led projects.
Deputy Leader of The Council and Cabinet Member for Communities, Cllr Paul Hiett said:
"The work carried out by the Archery Club is extraordinary. The regional and national achievements that have been accomplished with a very small number of staff is testament to the hard work that Lead Instructor Peter Hood and his team have put in.

"I'm happy to hear that the grant provided by our Community Builders Team will assist with new staff for the archery club as they move forward and can't wait to see more fantastic results in the future.

"I would like to thank all staff at the Council who have been involved with these types of projects and look forward to hearing more about Newnham Archery club throughout 2022 and beyond."
Emma-Jayne Williams and Vickie Head from the Council's newly created Community Builder Team have visited local causes that applied for Forest of Dean District Council Community Grants and a £900 grant was provided to Newnham Archery Club to help them continue the work that they are doing in the community.
The club's youth team have achieved 1st, 2nd, 3rd and 4th place medals in county and countrywide competitions and with the help of two new instructors they are hoping to achieve even more.
Zoe Snell, Newnham Archery Club said:
"As a club we're very thankful for the grant we have obtained. Peter Hood founded this club from his own passion for archery in 2015 and his guidance has given our members the support they have needed to compete in local and UK tournaments, in both target and field archery.

"Despite the pandemic, our members have gone on to achieve amazing results, lots of medals, County Records and even several UK records. Some of our juniors have gone on to be selected for the County team and County Development Squad, but they remain committed to Newnham Archery Club.

"We currently have thirty members ranging from aged six to those enjoying retirement, shooting a variety of disciplines, namely Longbow, Recurve and Barebow. It really is a sport for all ages and abilities and with the new instructors in place we look forward to welcoming even more people to Newnham Archery Club."
The club is actively seeking new members of all ages and abilities to join and can offer beginner's courses to those wishing to get into archery, as well as 'have a go' sessions for those who just want to shoot a few arrows and see what it's all about. Find out more at the link below:
Contact Information
Forest of Dean Communications Team