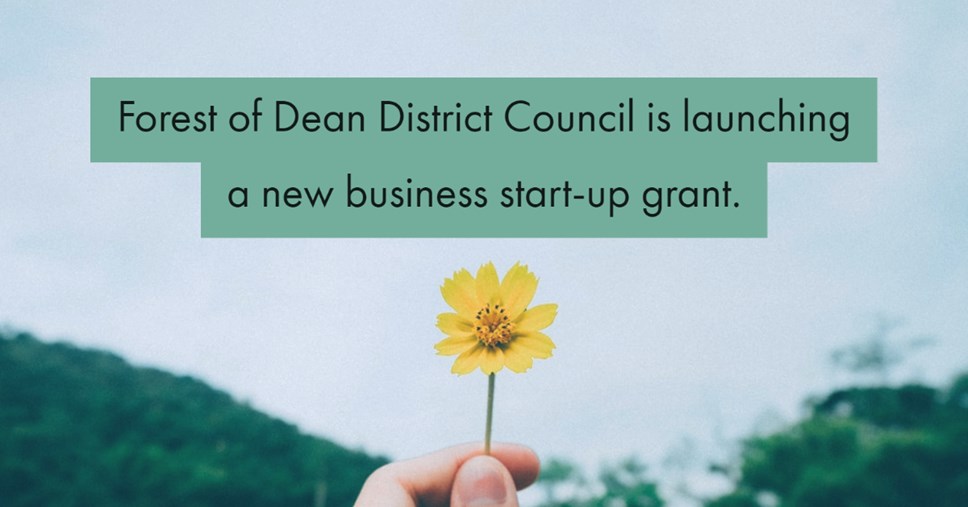 Council offers new businesses a financial boost
A grant aimed at new businesses and social enterprise start-ups has been announced by Forest of Dean District Council.
The grant, which aims to promote sustainable business within the district to the benefit of both business owners and residents, will award up to £1,000 to successful applicants.
Bernie O'Neill, cabinet member for the economy, says: "I am very pleased to announce that the Forest of Dean District Council is launching a new business start-up grant. The Council is always keen to recognise and encourage the enterprising spirit that exists within this unique part of the world. "
Businesses will be assessed in three separate competitive rounds against six criteria by a panel consisting of Cllr O'Neill, a member of the Council's regeneration team and a Forest Economic Partnership Director. The criteria are:
Businesses newly registered from April 2020.
Job creation.
Demonstration of innovation including the design and delivery of new products, equipment and services.
Demonstration of decarbonisation activity, renewable energy use or the introduction of clean technologies.
Occupation or creation of new commercial floor space for business use. For this reason, home based businesses are not eligible.
Increased footfall, visitor numbers, visitor spend and turnover for individual business, town or village centres.
The closing dates for each round are:
23rd October 2020
18th December 2020
26th February 2021
The application form is now live on the FODDC website.
https://www.fdean.gov.uk/business-and-licensing/business-support-and-advice/finance-and-funding/
Contact Information
Forest of Dean Communications Team