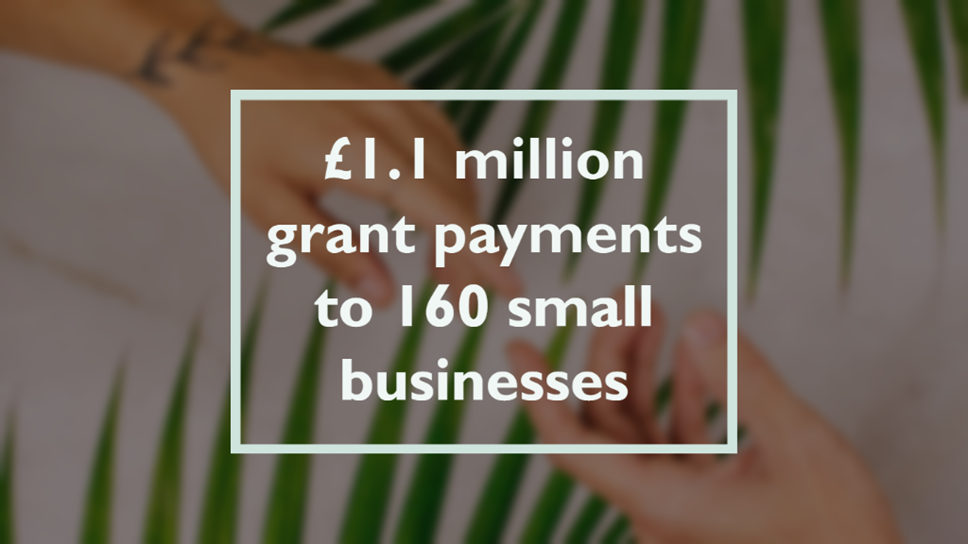 Council outlines £1.1 million grant payments to 160 small businesses
Forest of Dean District Council has made payments to 124 small and micro businesses under the Government's "Discretionary Business Grants Scheme". The payments come just three weeks after the scheme opened. A further 36 businesses have been allocated grants which the council will pay when it receives further information.
The government scheme is intended for very small businesses that do not qualify other government support. Central Government allocated up to 5% of the funding given to businesses through earlier grants to be used to fund the new scheme. This has meant that FODDC had £1.1 million available to fund local businesses.
Although grants of up to £25,000 were allowable under the scheme, the limited funding available and the high number of applications in the district has meant that the council has made no payment above £10,000. The lowest grant is £1,000. On average businesses received £7,155. Grants were calculated as a percentage of lost turnover up to a maximum of £10,000 from the start of lockdown until the end of May.
Councillor Bernie O'Neill, Forest of Dean Cabinet Member for Finance, Business Support and Jobs said: "The team have done a great job in being able to open a scheme and review applications in such a short space of time. We are committed to supporting business and helping the Forest to bounce back stronger from Covid and lockdown. It's disappointing that we were not able to provide further grants but we are operating with a fixed amount from Central Government. We have kept very closely to the Government's guidelines in determining which businesses will receive a grant.
87 businesses who applied for support did not meet the criteria for funding from the Scheme, although 11 of these were eligible for other government support and encouraged to apply.
Contact Information
Forest of Dean Communications Team
Notes to editors
The Government's criteria for the grants were that a business:
has suffered a significant fall in income due to the COVID-19 crisis
has relatively high ongoing fixed property-related costs
is not eligible for any other support schemes. This excludes the job retention scheme (Furlough) and the Self Employment Income Support Scheme
Businesses were not be eligible if they:
were not trading on 11 March 2020,
are in administration, insolvent or had a striking-off notice issued,
have business property costs, for example, Rateable Value, Annual Rent or Annual Mortgage costs, above £51,000,
are eligible for other Covid-19 related grants, for example, Small Business or Retail, Hospitality and Leisure grants
would be taken over the state aid limit by the grant
Payments were made to businesses on Monday 22 and should be applicants' accounts by 24 June.