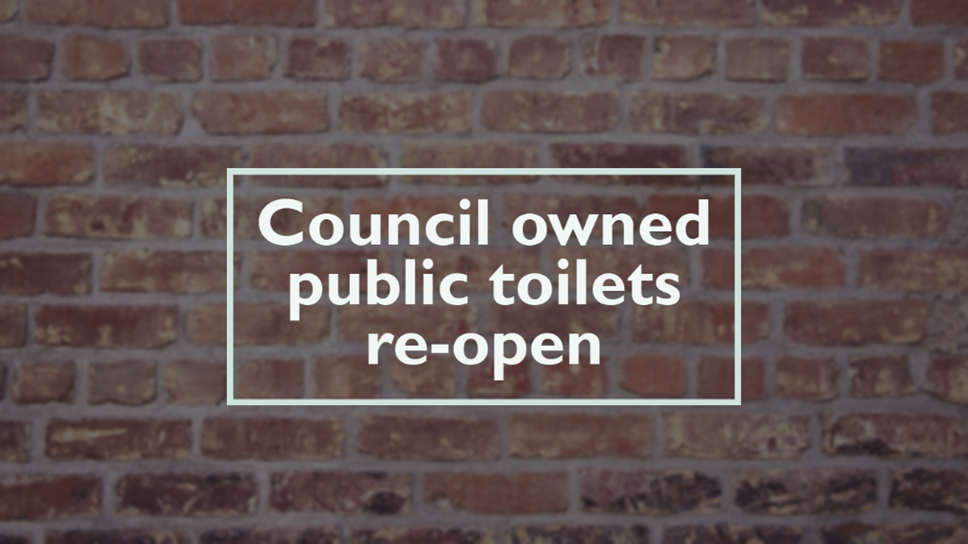 Council owned public toilets across the Forest of Dean reopening
Forest of Dean District Council has announced the reopening of its eight public toilet sites.
As the country slowly begins to take steps to move out of lockdown more of us are beginning to travel a little further from home.
At the request of local residents and following concerns about sanitation, on week commencing Monday 15 June the council will begin to reopen the public toilets throughout the district. The toilets will be re-commissioned individually as the correct signage arrives.
The toilets are managed and maintained on behalf of the council by Ubico.
New safety measures include social distancing markers on both inside and outside of the toilets, and the main entrance doors of the traditional toilet blocks will be propped open to reduce the possibility of contamination.
Some of the cubicles will be closed to help maintain social distancing, and when the toilets are being cleaned they will be temporarily closed while the work is carried out.
Anyone who does use the toilet facilities is reminded that they do so at their own risk. They are also advised to maintain social distance at two metres apart, to use hand sanitiser before entering, and wash their hands thoroughly afterwards.
Disabled access with a RADAR key is free. Please note this does not include Forestry England toilets.
Full details of the toilet locations, facilities, opening times can be viewed on the council website at www.fdean.gov.uk
Contact Information
Forest of Dean Communications Team