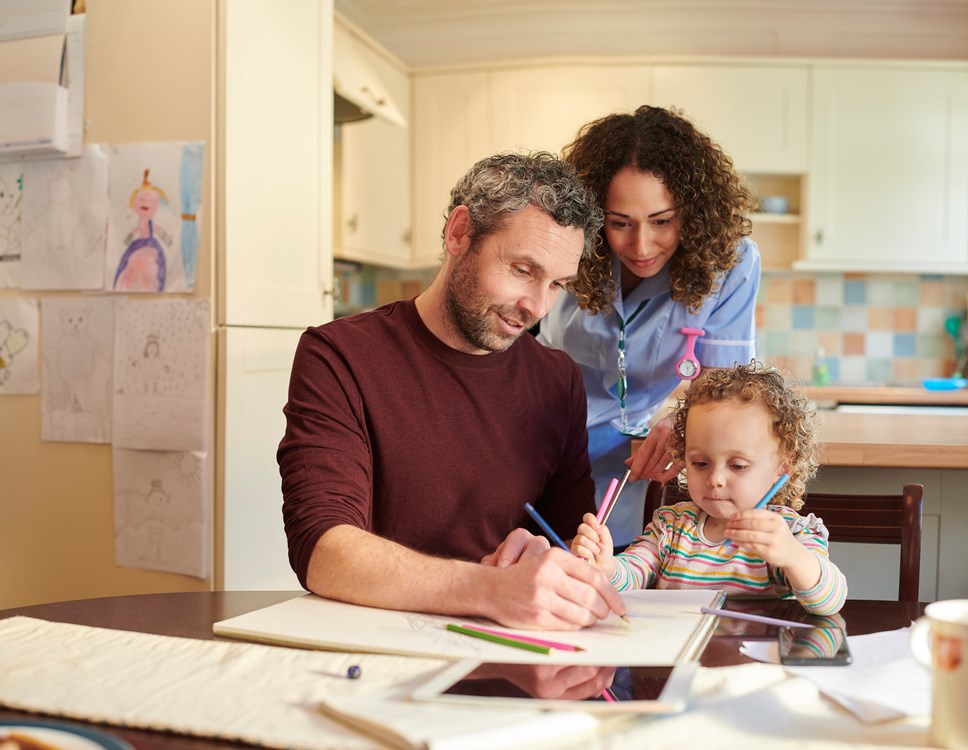 Council set-up scheme to help families across the District
Forest of Dean District Council has been allocated over £123,000 for the Household Support Fund to help families and individuals who may be struggling this winter.
The Household Support Fund has been provided by the Government, with funding to be split into two phases. The first phase of funding is to support families and households with children who may need help with food, or essentials such as energy or water. The second part of the scheme will assist individuals and families who are moving out of homelessness, or temporary accommodation and moving into permanent tenancy, as well as those who receive pension credits.
The first part of the scheme is currently being processed and has seen financial contributions made to Forest Food Bank, the Salvation Army, Lords Larder at Newent and to the Forest Baby Bank for warm clothing and bedding. Alongside this, the Council are allocating funding to local furniture up-cycling projects in Cinderford, Coleford, Lydney and Newent to facilitate subsidised purchases of goods such as fridge freezers and ovens.
Councillor Claire Vaughan, Cabinet Member for Housing and Health and Wellbeing at Forest of Dean District Council said:
"The impact of the pandemic has had far-reaching effects with many facing financial uncertainty. The Household Support fund is here to help those vulnerable households with essential costs as we push through the latest stages of our pandemic recovery.

"We recognise that lots of people may potentially be suffering hardship over the winter period and we are seeking to provide support to people that meet the criteria. We want to help households get back onto a manageable and sustainable path and this fund will enable us to offer targeted help to those who may struggle financially over the next few months."
In phase two, eligible individuals and families who are moving from homelessness, or temporary accommodation to permanent tenancy will be provided with home starter packs including bedding and household essentials from the Council's Housing Team.
This second part of the scheme will also support people in receipt of Pension Credit (Savings or Guaranteed). Eligible residents will be provided with a £45 gift card for the Co-operative, which could be used for food, other essentials, or white goods. Alcohol, tobacco and lottery products will be ineligible. The Council has identified those residents in need and will contact and distribute accordingly.
Further information on the scheme and application details can be found at this link: https://www.fdean.gov.uk/communities-health-and-leisure/coronavirus-community-support/
Contact Information
Forest of Dean Communications Team