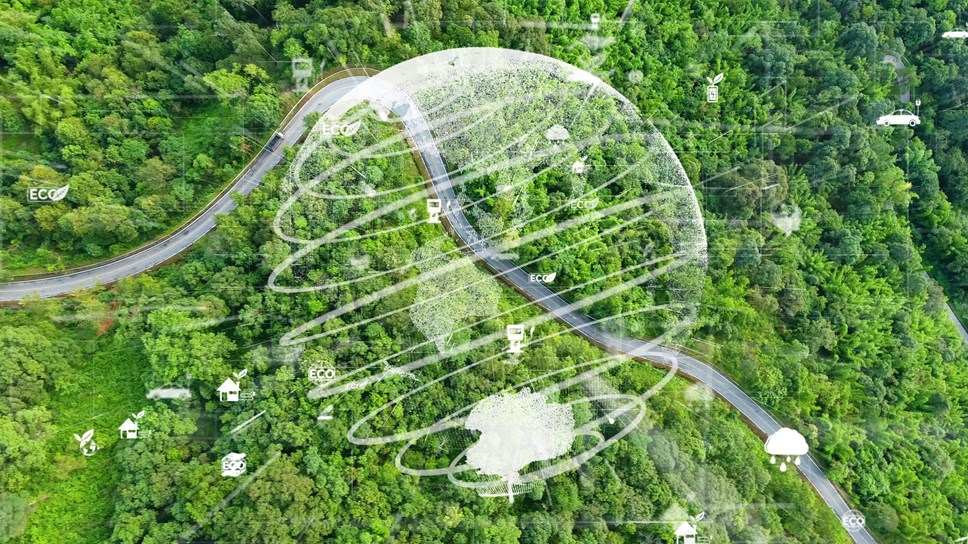 Council to benefit from European investment to help communities tackle climate emergency
Forest of Dean District Council is rolling out a project to tackle the climate emergency in the district, helping communities lower their carbon footprint and giving residents the opportunity to offset some of their carbon emissions.
Deputy Leader of the Council, Cllr Paul Hiett said:
"As the only council in the UK involved in the project this is an incredible opportunity for the Forest of Dean and its residents.

"To be able to actively support individuals in addressing and cutting carbon emissions in the Forest of Dean is a huge step forward and we can't wait to share this with residents, as well as working closely with UK and European partners on the project.

"I'd like to personally thank all staff involved in helping us secure this funding and look forward to making a real difference by reducing carbon in the Forest."
The project, known as Aurora, is funded through the Horizon 2020 programme which supports research and innovation across Europe. It's being led by a Spanish University in Madrid and the successful UK partners are CSE (the Centre for Sustainable Energy) who are based in Bristol, a consultancy based in Kempley Green and the Forest of Dean District Council, who will be used as a case study.
The project will start in December 2021 and will run for 3 years, with the District Council able to claim up to €250,000 for its project work.
The Council's role in the project will involve the development of a local energy community who will pilot the use of an energy awareness app, enabling them to view their individual carbon footprints and offset carbon emissions by establishing a community energy share offer to invest in solar PV.
Cabinet Member for Environment, Cllr Chris McFarling said:
"Although in its infancy, we are very excited about joining this project and the opportunities that this opens up.

We're always looking at opportunities to help address the climate emergency in the area and by working with partners across Europe on this project we will be engaging with local residents, schools and businesses to increase awareness of the importance of reducing individual carbon footprints at home, at work and in their communities.

"While the District Council has a clear objective of reaching net-zero carbon in all council-managed operations by 2030, there is also the need for the district as a whole to get there too. This project and the work of the partnership and local energy communities will be vital in helping meet this challenge."
As part of the project Forest of Dean District Council will be looking to appoint a new Project Officer, which is funded by the project.
Further information on the project can be found here: https://meetings.fdean.gov.uk/documents/s29559/PH.476%20Community%20Energy%20Project%20Cabinet%20Report%2012th%20December%202021.pdf
Contact Information
Forest of Dean Communications Team
Notes to editors
The Aurora project is funded through the Horizon 2020 programme which supports research and innovation. The goal of this EU funded programme is to ensure Europe produces world-class science, removes barriers to innovation and makes it easier for the public and private sectors to work together in delivering innovation. As a research and innovation based programme it is possible for organisations from the UK to be partners.