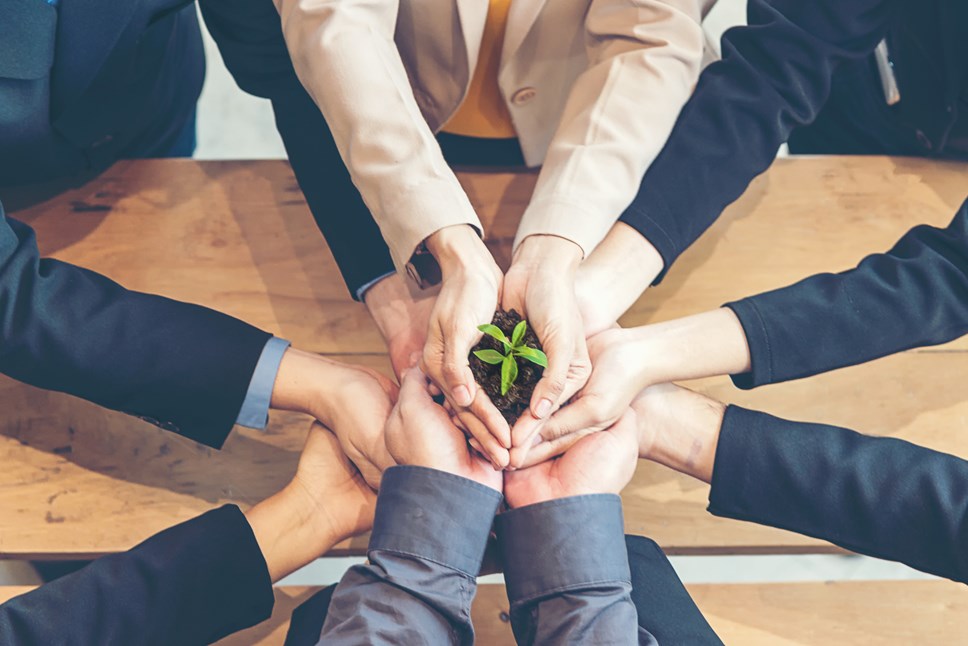 Council to receive £250,000 package to work with communities towards achieving Net Zero in the Forest
The Forest of Dean District Council is to receive a £250,000 grant from the charity Thirty Percy, to fund two new part-time members of staff for two years, and to procure a carbon reduction pathways report, all of which will enable the council make further progress towards its net zero goals.
Cabinet member for Climate Emergency, Chris McFarling, said:
"Tackling the climate emergency head-on is one of our number one priorities and we're absolutely committed to doing all that we can to reach net zero by 2030.

"As a district built on our local community, we know the vital part that local groups and individuals have to play in helping us reach our climate targets. However, we recognise that these groups and individuals may lack the know-how and resources to make the necessary changes without our help.

"By building on our community links we'll be listening to, signposting, advising and supporting our communities on how they can save energy, cut carbon and improve their environmental impact. For example, by retrofitting buildings, travelling more sustainably or working together towards more sustainably produced local food.

"I also eagerly anticipate the outcome of the carbon reduction pathways work, which will enable us to better understand where we need to focus our efforts and how we can work with our communities and other partners in doing so.

"Overall, I'm thrilled to see this funding being provided, which will help build stronger climate-based connections with the local community, so that we can all play a part in saving the planet together. "
Since declaring a Climate Emergency in 2018, the council has remained committed to achieving carbon neutrality by 2030. In lieu of this, innovative ways of reaching this goal have been and are being explored. This has resulted in the forging of new partnerships such as with Thirty Percy.
The officers being funded by this grant will work closely together to progress the council's commitment to its 2030 target; the Climate team acting as strategic lead in prioritising areas in which the Council has committed to act, and the Community Wellbeing team acting as the primary interface with residents and community groups. Both officers will have a role in supporting a renewed 'climate partnership' within the district.
The new team members will be recruited and work will commence once a final grant agreement has been signed by both parties.
ENDS
Contact Information
Forest of Dean Communications Team
Notes to editors
Thirty Percy is a family founded charitable foundation which makes grants to prompt sustainable development for the benefit of the public, to advance the education of the public in subjects relating to sustainable development and the protection, enhancement and rehabilitation of the environment.
The agreed £250,000 will be split as follows:
One Part-time officer, based in the Council's Climate Change team, with a budget of £80k.
One Part-time officer, based in the Council's Community Wellbeing team, with a budget of £80k.
One part-time officer, based with Forest Voluntary Action Forum, overseen by the Community Wellbeing Manager, via a Service Level Agreement, with a budget of £40k.
Procurement of a carbon reduction pathways report to establish current and likely future emissions for different sectors and sources in the Forest, and the means of their reduction, with a budget of £50k.