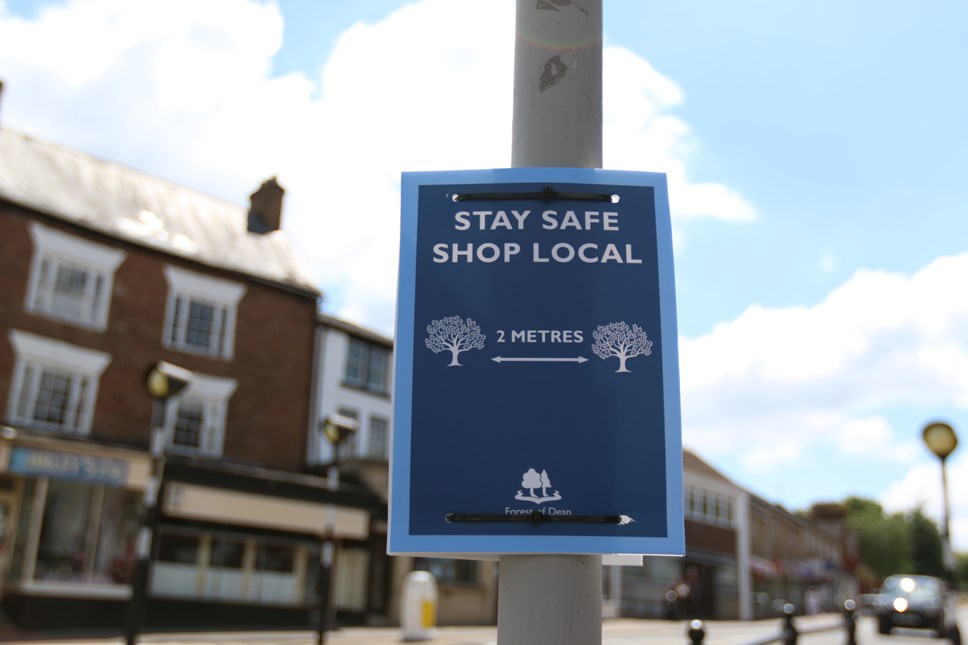 Council to waive planning fees for outside eating and drinking.
The Forest of Dean District Council will waive fees for local pubs, cafes and bars applying for licences to outdoor seating.
New government legislation, the Business and Planning Bill, is currently passing through parliament and is expected to receive royal assent this week. The Council is currently gearing up to launch applications within three days of the Bill becoming law.
Councillor Bernie O'Neill, Cabinet Member for Economy including Business Support and Jobs, said: "We are obviously keen to encourage residents to feel safe when visiting our towns and one of the ways we can do that is to add outdoor tables and chairs to support social distancing. Potentially this is a solid boost for our pubs, cafes and bars. Obviously we will still need to make sure that pavements are clear so people can safely pass by and that there is no nuisance, but we want as many places as possible to make full use of this change in legislation.'
Forest of Dean District Council will not charge for applications and will cover the costs of administering the licenses, as a show of support for businesses.
Business can apply through the council's website www.fdean.gov.uk/pavementlicence when the scheme is live. The council will post updates ahead of Royal Assent.
Contact Information
Forest of Dean Communications Team