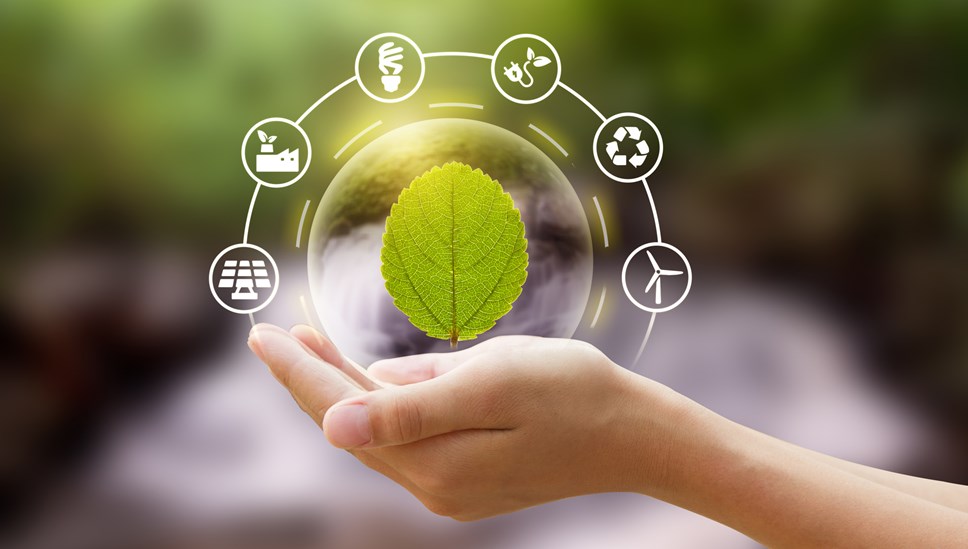 Council's Climate Action Plan lays strong foundations for reaching ambitious net-zero carbon target
The Forest of Dean District Council's Cabinet has been unanimous in approving a new climate change strategy and action plan, which sets out how the Council will deliver against its corporate priority to 'protect and enhance the local environment and address the climate emergency' as it strives to make the district net-zero ahead of central Government targets.
Taking forward opportunities to lower the emissions of Council buildings and leisure centres, exploring prospects for new infrastructure to accelerate the transition to greener modes of transport and helping communities to take local action, are just some of the priorities outlined in the Climate Change Strategy and Action Plan 2022-25.
Councillor Chris McFarling, Cabinet Member for the Climate Emergency at Forest of Dean District Council, said: "Our planet is in crisis and it's widely acknowledged that we are now at a tipping point. The new strategy and action plan are ambitious but reflect our vision for all Council operations and the district as a whole to reach carbon neutrality by 2030, or sooner, twenty years ahead of central Government's UK target. To put this challenge into context, the average emissions per person in the Forest of Dean currently stands at around 5.1 tonnes of CO2 per year. We need to move this to less than 2 tonnes per person if we are to reach our goal."
The extensive action plan sets a framework for tackling the climate and ecological crisis under the seven broad themes of: the built and natural environments, renewable energy, transport, economy, waste and community. These are the areas identified where the greatest reduction in greenhouse gas emissions can expect to be made over the next few years.
The action plan, through which the strategy objectives will be delivered, details over fifty measures, which if successful, will provide a strong foundation for the Council's vision for a low-carbon future.
The final version of the plan has been produced following an online public consultation earlier in the year where residents were asked to give their comments and views.
Councillor McFarling continued: "The path to net-zero will require action not only by this Council but by all of us, through reassessing what we do, how we do it, supporting best practice and by shifting our normal behaviours. We are focussing resource on the 'big win' areas where the greatest carbon reductions and energy-efficiencies can be achieved. This includes getting our own house in order but also working collaboratively with stakeholders and communities across the district to accelerate the collective climate emergency response. We all have to own this problem, irrespective of politics, and find solutions to it together."
The plan details how the Council will prioritise actions that influence the reduction of transport emissions, including providing safe and accessible cycle and pedestrian paths, facilitating the uptake of electric vehicles through new charging points and pushing for better and more affordable public transport to give residents more options when it comes to sustainable travel.
The plan also focuses on how residents and businesses can take action in reducing their own CO2 emissions to the benefit of the district. Opportunities to retrofit existing homes and buildings with energy-efficiency measures to reduce heating demand and move away from gas fired-heating, encouraging industry to transition to renewable energy sources and looking at how land management practices can maximise the capture of carbon from the atmosphere are just some of the other areas that will be supported.
Last year the District Council committed to its Climate Emergency Rapid Action Plan as an interim, but immediate, response to the climate crisis.
Acknowledging the speed of change in 'green' technologies, climate science and national and international policies, all of which are likely to see rapid movement in the next few years, the new strategy will be adaptable while the action plan will be reviewed at regular intervals to ensure the Council is on track with meeting its climate change objectives.
The Climate Emergency Strategy and Action Plan can be found on the Forest of Dean District Council's website: Cabinet Papers (11 November 2021)
Contact Information
Forest of Dean Communications Team