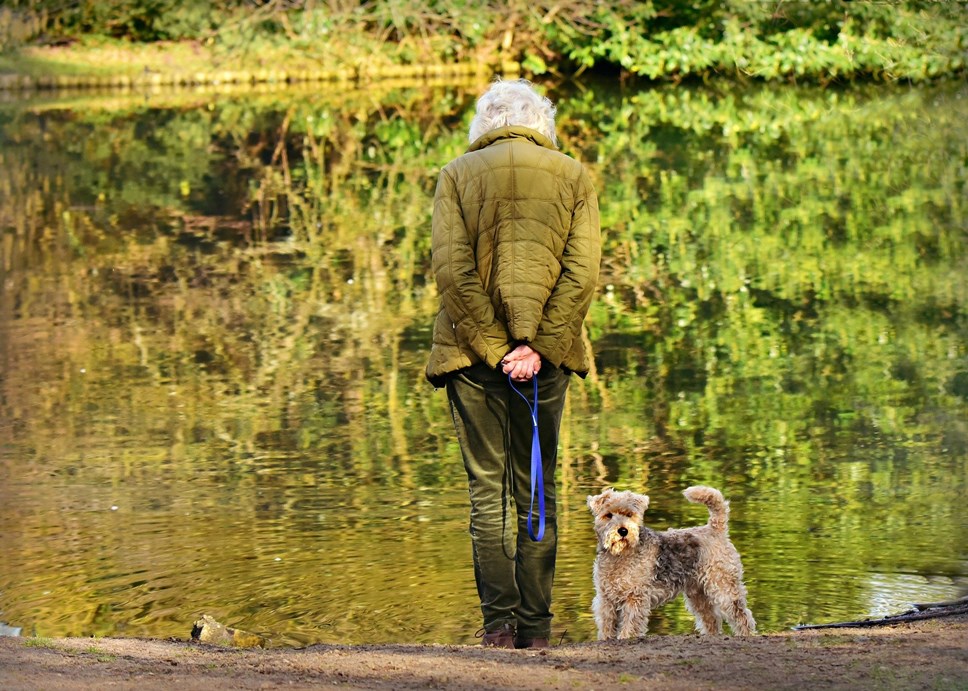 Dementia Action Alliance helps to keep pets with their families
Over recent years the Street Warden Team at the Forest of Dean District Council have encountered a number of cases where pet owners are living with dementia in our community. Although the primary focus of this team is to maintain the welfare of animals, there is also recognition of the importance of pets as a source of great companionship and as a link for people to their local community.
Through joint working between the Street Warden Team & the Forest of Dean Dementia Action Alliance it was identified that people living with dementia in our communities may be able to be supported to maintain ownership of a beloved pet through organisations working together. It is important that owners are supported to remain with their pet unless the welfare of either, or both, is compromised and unchangeable. Removing a companion animal from a person can be devastating and should be a last resort.
The Forest of Dean Dementia Action Alliance developed a leaflet aimed at people in our communities, highlighting the significance of companion animals for people with dementia but also identifying signs that may suggest a person is having difficulty in caring for their pet and may need some extra support.
This leaflet contains information on who to contact if there is an animal welfare issue and other useful contacts surrounding animal ownership for people living with dementia.
During the Covid pandemic and the restrictions that this has imposed on people it is even more important to be aware that there is help out there. If you are having to isolate for example & are unable to walk your dog there may be someone who can walk your dog for you.
Would you like to help?
Would you like to combine your love of pets with making a difference to someone who is living with dementia? You could:
Support a neighbour or friend to walk their dog, or to take their animal to the vet for example
Volunteer with The Cinnamon Trust – this charity supports all pet owners over the age of 60 (and/or people with a terminal illness). Volunteers have a variety of roles which include practical help with pet care, such as dog walking or short term foster caring. Please contact:
The Cinnamon Trust
T: 01736 757900
Would you like to help but are not sure how? Or would you like to learn more about dementia? If so contact the Forest of Dean Dementia Action Alliance: foddc.daa@fdean.gov.uk
Contact Information
Forest of Dean Communications Team