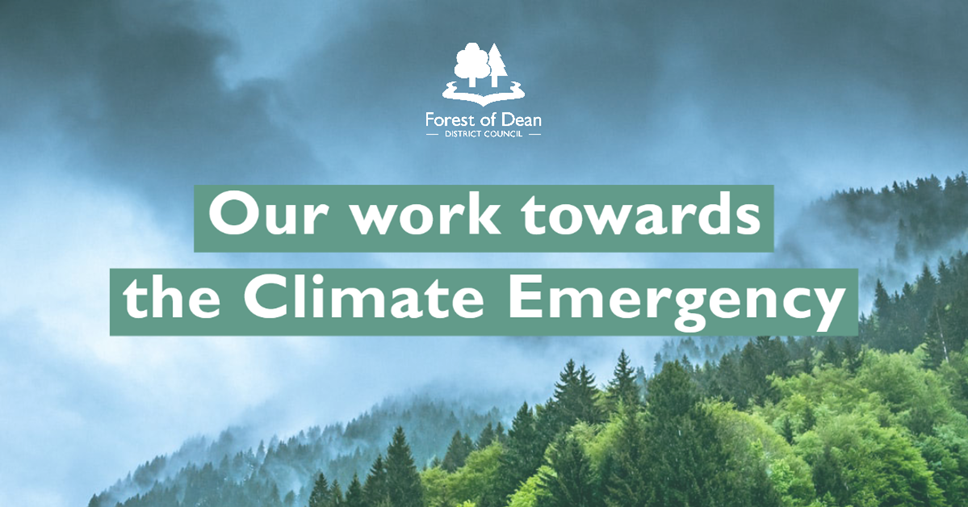 Forest of Dean District Council acts on the climate emergency
The Forest of Dean District Council declared a 'Climate Emergency' in December last year.
Cllr Chris McFarling, Joint Deputy Leader of the Council with responsibility for Climate Emergency, has set out some of the initial actions taken towards tackling the emergency and meeting the challenge of a carbon neutral district by 2030.
"Since the declaration the council has conducted preparatory work to 'get its own house in order', reducing its own carbon footprint as an example for others to follow. In February the council had instructed its service delivery company, Publica, to provide additional staff resource to develop a programme of works to reduce carbon emissions. As a result, the carbon reduction coordinator, Ms Charlie Leaman, was appointed last month. Ms Leaman is assessing the current greenhouse gas emissions of the council, developing a community engagement plan, researching opportunities for energy saving measures and renewable energy installations, along with increasing the green electricity supply to council buildings.
Additionally, I am setting up a Climate Emergency Cabinet Portfolio Support Group to assist in the development of a longer term strategy. I hope the group will attract those that are interested in promoting the best ways of achieving carbon neutrality as quickly as possible.
The cabinet is developing their corporate plan and embedding climate emergency into our corporate priorities. In this way, every policy, report and decision made will consider the carbon reduction implications.
Community engagement is also being considered at every opportunity and the council is keen to work collaboratively with the community, Town and Parish Councils and other partners to tackle the climate emergency. The council will keep everyone informed about progress in the Carbon Neutral 2030 challenge and enable communities and individuals to reduce their own carbon footprints."
Contact Information
Chelsea Hopkins