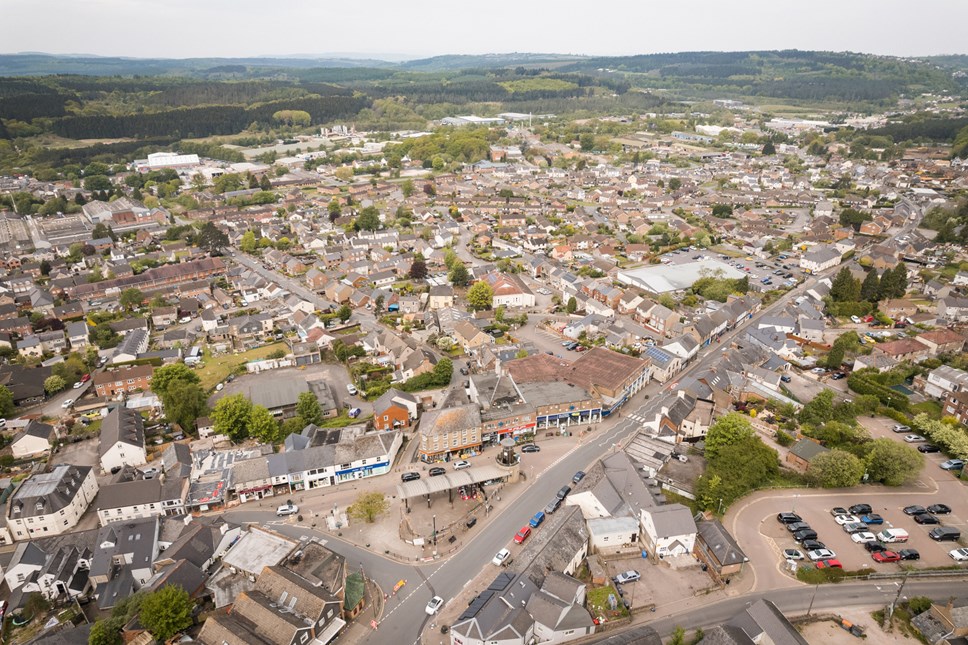 Forest of Dean District Council and partners working to tackle arson in Cinderford
Forest of Dean District Council is working with partners including Gloucestershire Fire and Rescue, Forest of Dean Neighbourhood Policing Team, local schools and SkillZONE to educate young people on the dangers of fire and to help reduce the number of arson incidents in Cinderford.
Deputy Leader of Forest of Dean District Council and Chair of the Community Safety Partnership, Cllr Paul Hiett said:
"As a council, we want to ensure that residents feel safe and to reduce anti-social behaviour and crime across the district.

"Not only are these arson incidents illegal, but they are extremely dangerous and can cause significant distress for people in the local area.

"We are working hard with partners so that young people in the area receive education about the dangers of fire and to ensure that no further incidents occur.

"I'd like to thank residents, partners and Council staff who are working on this project and would ask any residents who require any assistance on this matter, please get in touch so that we can help."
Since 18 April 2022 there have been 27 separate arson incidents at the Engelhard site in Cinderford, with many young people engaging in this dangerous and destructive activity. The incidents are taking place during specific time periods including after school and early evening.
Gloucestershire County Council Cabinet Member with responsibility for the Fire and Rescue Service, Cllr Dave Norman, said:
"Arson incidents are extremely dangerous, irresponsible and can lead to potentially life-changing consequences.

"It's vitally important that young people are educated on the dangers of fire so we can help to reduce the number of these incidents. We will work closely with our partners to raise awareness, to discourage young people from getting involved in this anti-social activity."
Sergeant Nick Wheeler, of the Neighbourhood Policing Team, said:
"Deliberately setting fires is incredibly dangerous and can have a huge impact on the community. We will not tolerate this behaviour and anybody we catch will be dealt with to the full extent of the law. We're asking all parents to keep an eye on their children and to teach them about the dangers of deliberately starting fires."
Madeleine Jarrett SkillZONE manager at Gloucestershire Fire and Rescue Service, said:
"Setting fires is not only anti-social but also extremely dangerous. Fire is unpredictable and can get out of control very quickly, causing thousands of pounds worth of damage, with potentially life-changing consequences".
SkillZONE and Police will be attending local Secondary schools in the New Year to carry out assemblies to raise awareness and educate around the dangers associated with this site and with fire setting. They will also be working with schools and families to identify young people who may need further education around this issue to help them make positive choices about the activities they are getting involved with.
If anybody suspects a young person of setting fires in the community, they can refer that young person to the 'Firesetter' Intervention programme, a youth engagement programme which aims to change behaviour through knowledge and education. More details can be found on the SkillZONE website https://www.skillzone.glosfire.gov.uk
Contact Information
Forest of Dean Communications Team