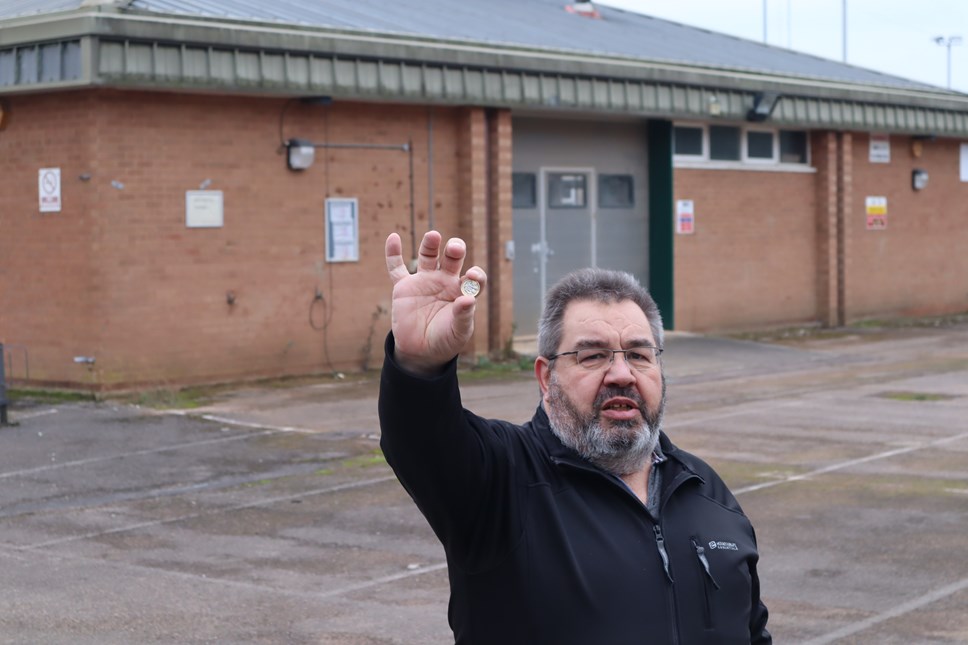 Forest of Dean District Council complete purchase of Five Acres site for £1
Forest of Dean District Council is delighted to formally announce completion for the purchase of the Five Acres site in Berry Hill from Homes England for £1.
Having been successful in its £20m bid to the Government's Levelling Up Fund in October, Forest of Dean District Council can now take the first steps in redeveloping Five Acres, creating exciting new leisure, enterprise, education and community facilities for the Forest.
Cabinet Member for Communities and lead member on the Five Acres project, Councillor Paul Hiett said:
"Completing the purchase and beginning works at the Five Acres site is a major step forward and a huge moment for us in moving ahead with our exciting plans for the area.

"We've not wanted to rush into any decisions around Five Acres and we have worked hard to ensure that any future option for the site was of maximum benefit to our communities, that it is sustainable and will be affordable.

"The Levelling Up funding has allowed us to come up with a solution that will work well for local people and for the wider area, and allow us to consider further options in the future.

"I'd like to personally thank all the staff and partners who have been involved in this project and our successful Levelling Up Fund bid and helped us get to this landmark point for the future of the Forest of Dean."
The redevelopment of Five Acres will form part of the wider £20m Levelling Up project which will improve leisure facilities in the district, bring in new jobs and regenerate community spaces.
Initial plans for Five Acres include the regeneration of the existing Speedwell Building to provide new community space and leisure facilities for local communities along with new business space to help local economic recovery and support local business growth. Plans also include a range of indoor and outdoor sports facilities and working in partnership with Hartpury University and College it will facilitate the introduction of the Aspiration Academy, an outreach education centre.
As part of the project the Council are keen to involve local residents with an initial community drop in event held at Five Acres School on 25 November to gather thoughts on indicative plans for the site. Over fifty people attended with further events to be scheduled moving forward. These will be advertised across the council's social media and news channels in due course.
To enable the regeneration of the site to start a demolition contractor has been appointed and works will be carried out to demolish and clear the site. Initial work has begun on the site to clear some trees and maintain others. As demolition of the buildings is internal to the site at Five Acres, no disruption to the local area is expected.
On clearance of the site, Cllr Hiett added:
"We are now in a position to start work on site, beginning with the demolition of existing buildings to make way for the new facilities.

"We are also ready to start the process of formally designing what the wider site will look like and we look forward to working with our land owning partners on the site West Dean Parish Council, local residents, sports clubs, and schools to hear their views to deliver on the proposals in our Levelling Up Fund bid."
Residents can view indicative plans for the Five Acres site on the council website at: https://www.fdean.gov.uk/levellingupfund
Contact Information
Forest of Dean Communications Team