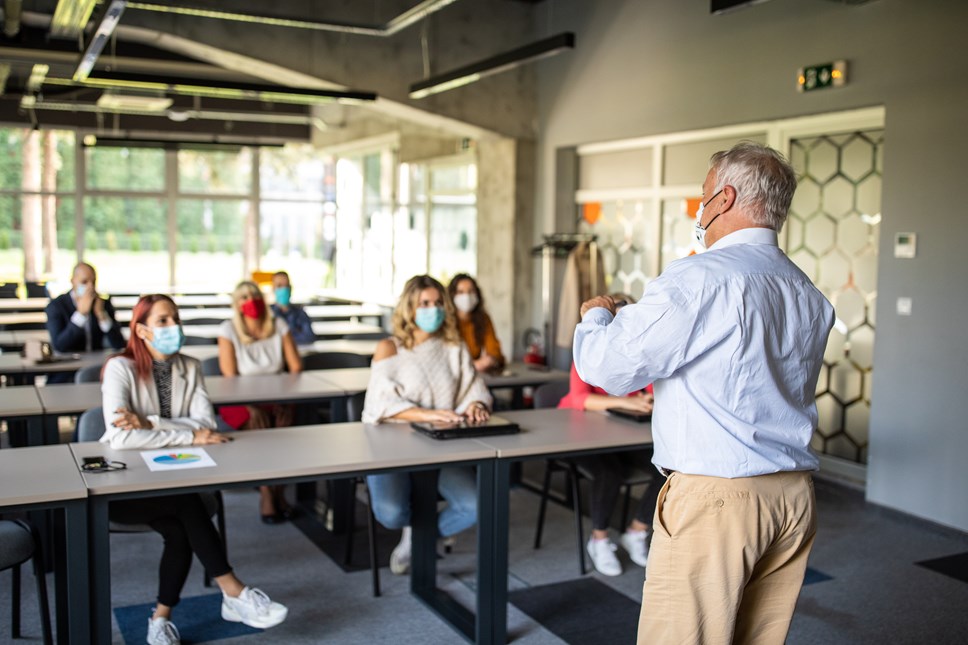 Forest of Dean District Council to offer free COVID business course
Forest of Dean District Council are offering free courses to businesses in the area to help keep their business COVID safe during the winter months.
The Keeping Your Business COVID Safe during the Winter Months course will take place each Monday throughout October and November 2021, beginning on 18 October, and will include practical demonstrations on Disinfection Fogging, Air Purification and Distance Space Bands devices.
Cllr Bernie O'Neill said "This course is a fantastic opportunity for local businesses to learn and understand the risks of COVID transmission and the steps they can take to minimise that risk. The course contains a wealth of information for businesses, including practical demonstrations on keeping your business COVID safe.
"We want to ensure that businesses in the Forest of Dean can flourish and courses such as this can help to ensure that businesses and the public remain healthy and safe this winter."
The course will include information on hazards of COVID transmission, the routes of transmission and how this can be avoided, as well as control measures.
Dr Mark Cooper, COVID Compliance Officer at Forest of Dean District Council said "These courses are designed to help businesses remain COVID safe during the winter months. We want to provide guidance and information to help your business stay resilient during these times and would invite all who are interested to sign up and attend."
Upon completion of the course all delegates will receive a Certificate of attendance by the Forest of Dean District Council.
If you are interested in attending one of the courses at locations in the Forest of Dean district, please email covid.secure@publicagroup.uk to register, quoting FODDC.
Contact Information
Forest of Dean Communications Team