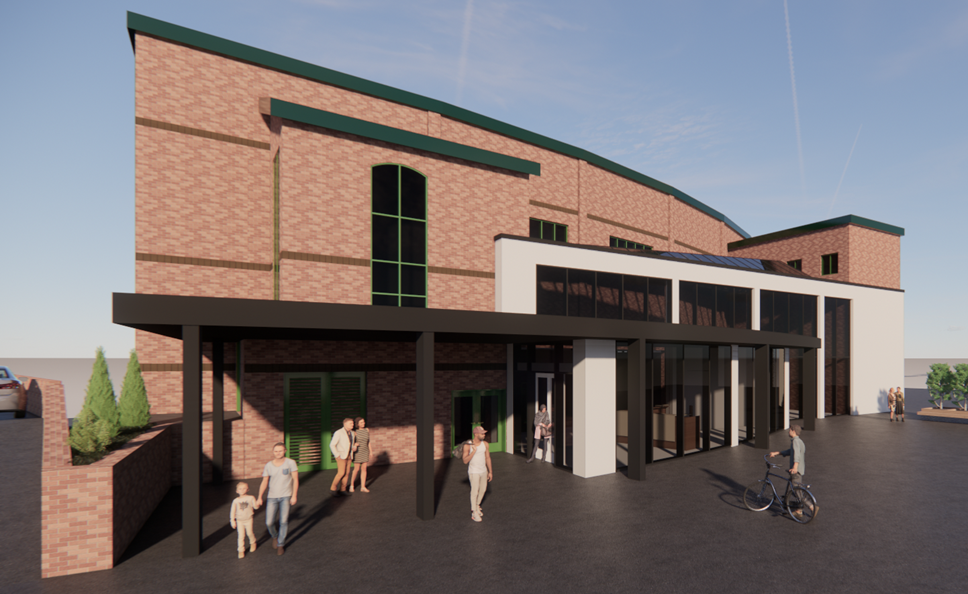 Forest of Dean District Council to purchase Five Acres site
Forest of Dean District Council has agreed to buy the Five Acres site as an initial step towards redeveloping the site and creating exciting new leisure, enterprise and community facilities for the Forest.
Following an extensive review of options for the site, the Council has decided to progress with purchasing the site ahead of an announcement later this year on whether the Council has been successful in its £20m bid to the Government's Levelling Up Fund which would kick start the redevelopment.
Councillor Paul Hiett, Cabinet Member for Communities, said; "Purchasing the Five Acres site will be a major step forward and an important moment for us to secure the land and move forward with our exciting plans.
"We have not wanted to rush into any decisions around Five Acres and officers have worked hard on options to make sure whatever we do with the site will benefit our communities, will be sustainable and will be affordable.
"We have our fingers crossed that we will be successful with the Levelling Up Fund bid, but our proposed approach will enable us to bring the site back into use with, or without, that funding.
With final costs for the site to still be agreed, the Council will be aiming to formally make the purchase from Homes England in Autumn 2021 following ongoing negotiations.
Over recent years the Council has considered a wide range of options to redevelop the site in a way that is financially sustainable, that will support the local community and also doesn't come at a large cost to the taxpayer.
Initial soft market testing showed limited options for the site, with the impact of the Coronavirus pandemic further limiting the number of businesses who may be willing to invest at the current time to bring it back into use.
Having considered the options, the recommended approach agreed by Cabinet is to reuse and re-purpose the existing Speedwell House to provide new community space and new leisure facilities for local communities. It would also create new business space to help local economic recovery and support local business growth.
This month the Council secured formal approval to proceed with demolition and clearance at the site and is now in a position to invite tenders for this contract of work.
If the Council is successful in the Levelling Up Fund bid it will enable the demolition work and the redevelopment of Speedwell House to happen quickly. It would also facilitate the introduction of an outreach education facility in partnership with Hartpury University and College and additional sports facilities. Should the Council not be successful in the bid, Council has agreed to progress with the plans to redevelop Speedwell House with a longer term phased approach to develop the wider site.
Residents can view all the plans for the Five Acres site on the council website at fdean.gov.uk/levellingupfund
Contact Information
Forest of Dean Communications Team