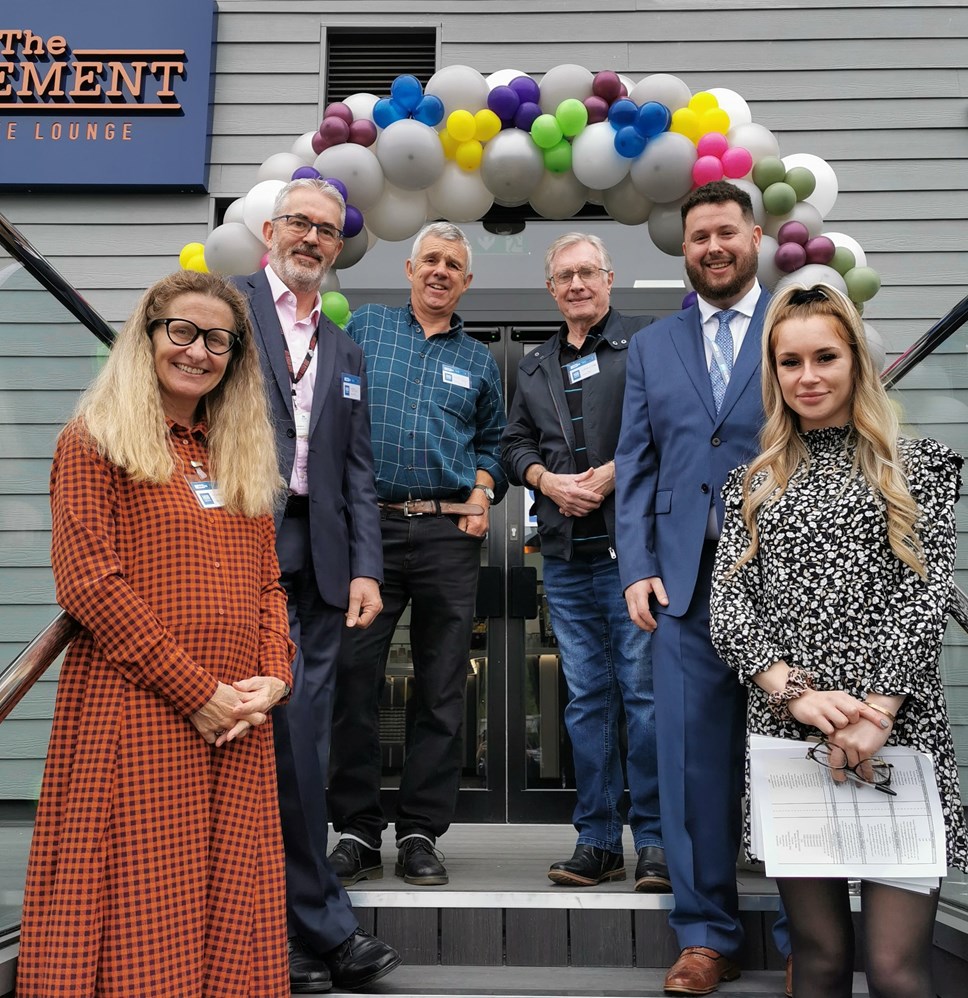 Forest of Dean Growth Hub open for business in Mitcheldean
The latest addition to the Growth Hub Network opened its doors on 8 October at Vantage Point Business Village in Mitcheldean, aiming to help local businesses in the Forest of Dean to develop ideas and skills, as well as being a meeting and training space.
Forest of Dean Council Leader Tim Gwilliam said "We set out 4 years ago with the key objective of making the Forest of Dean business friendly. Our aim is to work with key partners such as the Gfirst LEP to make it a place where business can thrive and where businesses will want to invest. There are key moments along the path to a more prosperous Forest of Dean and the opening of this brilliant facility will be one such moment.
"The opening of this Growth Hub will further enhance support for businesses in the area, helping those already in the area to grow and also attracting new business to the area which will hopefully lead to more jobs and opportunities for local people.
"The Growth Hub is further evidence that the Forest is open for business and is looking to grow even stronger in the years ahead. With this fantastic building now in place, business in the Forest of Dean can continue on its path as one of the most exciting business platforms in the region."
The Growth Hub offers walk-in and pre-booked remote working spaces for staff and businesses, as well a variety of meeting rooms, including a main meeting room equipped with high quality video conferencing facilities.
Freya Lake, Business Host at The Growth Hub, Forest of Dean commented: "There is nothing like The Growth Hub in the Forest of Dean currently. It's a brilliant resource for all small and medium-sized businesses to use. When businesses come to The Growth Hub, they can expect free business support, help with their business plans and they can even use The Growth Hub as a space to grow their business.
"There is so much flexibility for how businesses can use and benefit from the working space at The Growth Hub. Whether a business owner needs a quiet place to focus or they need a large meeting room to host an important event, we are here to help."
Businesses interested in the Growth Hub at Mitcheldean can get in contact with the team via their website here: https://www.thegrowthhub.biz/forestofdean
Contact Information
Forest of Dean Communications Team