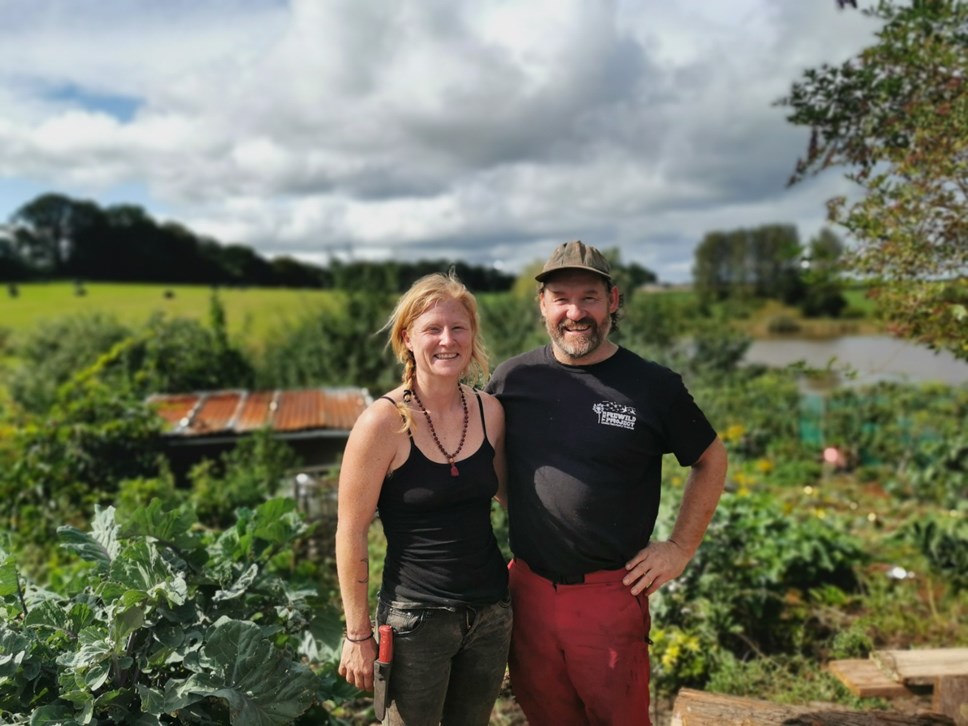 Forest of Dean resident wins £2000 with the Forest Lottery
Another Forest of Dean resident is celebrating after a £2000 win with the Forest Lottery. In the past 12 months, over £14,000 has been won with the Forest Lottery and almost £40,000 has been raised for the local community.
This week's winner was Scott Baine, who is one of the Community Organisers for The Rewild Project. Scott has chosen to donate the full £2000 prize to his chosen cause to assist with the expansion of the project.
Scott said "It's incredible to have won and I'm so happy to be able to put this money back into The Rewild Project. The Forest Lottery is an easy and great way to give back to the community and to help local good causes in the area and the money will be invaluable in helping The Rewild Project offer more open access sessions, free for anyone in the Forest of Dean".
The Rewild Project is a non-profit social enterprise in the Forest of Dean, focused on environmental education and ecological restoration. Their mission is to re-connect people to nature and their ancestral heritage through arts and crafts, growing food, outdoor learning and community-building projects.
Emma Gleave, a co-community organiser for The Rewild Project said "We're so thankful to all Forest Lottery players for the support that is provided to The Rewild Project and other local causes. The money that is provided makes a huge difference to us and is being put toward building a sustainable business plan, with our goal of creating an Environmental Education Centre in the Forest of Dean, as we are growing out of our New Leaf base at Kensley Sheds just off Speech House Road."
Cllr Richard Leppington congratulated the winners, saying "It's fantastic to see another Forest Lottery prize winner in the Forest of Dean, especially when we know that the majority of the money raised is going back to support causes in the area.
With over £40,000 given back to local good causes, I would encourage any Forest resident to look at the lottery as a real way of giving back to the community, as well as giving themselves a great chance of winning. For local causes, Forest Lottery is a safe and easy way to generate vital funding and we'd encourage any that are interested to sign-up."
Forest Lottery is an online fundraising platform designed to help local good causes and enable year-round fundraising in a safe, fun and effective way.
There are over 60 registered causes to choose to help with your ticket purchase. The chosen cause receives 50% of the £1 ticket with an additional 10% going to further support the local community. Not only that, but there are weekly cash prizes to be won up to the value of the £25,000 jackpot.
To support a local good cause and to be in with a chance of winning go to: https://www.forestlottery.co.uk/
Contact Information
Forest of Dean Communications Team