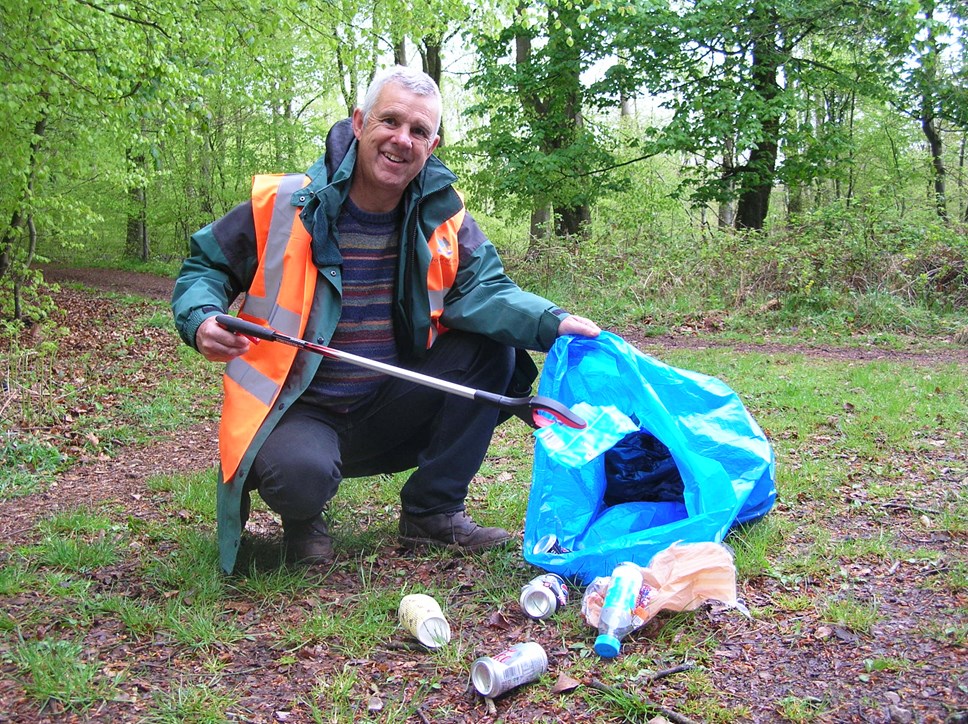 Forest of Dean residents invited to take part in the Great British Spring Clean to boost mental and physical well-being
The start of this year's Great British Spring Clean (GBSC) is only a couple of weeks away and residents in the Forest of Dean are being invited to take part to better the environment and enjoy extra health benefits.
The Keep Britain Tidy campaign, which runs from 28 May to 13 June, aims to highlight the problem of litter and encourage members of the public to spend time cleaning up around where they live to protect the environment.
However, research shows that litter picking is not only good for our green spaces and wildlife but brings positive health benefits too. Last year, 79% of people who took part in the GBSC reported improved mood and 51% said it encouraged them to move more.
To support this year's event, the Forest of Dean District Council will collect bags of litter collected by volunteers who sign up to the campaign.
Councillor Sid Phelps, Cabinet Member for the Environment at the Forest of Dean District Council, said: "We are delighted to once again support the Keep Britain Tidy spring clean event and our residents who wish to take part. The past year has brought many changes with more of us spending time outdoors - either for exercise or simply taking time to relax. The Great British Spring Clean gives everyone an opportunity to give something back.
"Picking up litter is a great way to spend time out in the fresh air with family and friends or can be done just whilst out walking the dog. Whether you can spare just a few minutes or a few hours every bit of litter picked up counts, and knowing you are doing something positive for the environment can be immensely rewarding."
This year, volunteers are asked to make a pledge as to the number of minutes or hours they will commit to litter picking for. The amount of time pledged via the GBSC website (www.keepbritiantidy.org), will be converted to miles and counted towards Keep Britain Tidy's target to reach a million miles (#MillionMileMission) during the campaign.
Individuals or small groups wishing to pick up litter which will not fit in the normal rubbish bin can request blue litter sacks by contacting the Forest of Dean District Council's customer services team on 01594 810000 or email council@fdean.gov.uk.
Once filled, blue bags need to be presented beside the black refuse bin on the normal scheduled collection day. Residents are encouraged to recycle what items they can using their weekly kerbside service or by taking items to the local recycling banks.
Groups that are unable to take their bags of litter home, must contact the council in advance to arrange a collection.
Last year Forest of Dean District Council street teams litter picked 212kms of highway verges collecting discarded roadside rubbish.
Guidance on how to litter pick safely can be found at: www.keepbritaintidy.org
Contact Information
Forest of Dean Communications Team
Notes to editors
Photo shows: Councillor Sid Phelps, Cabinet Member for the Environment at Forest of Dean District Council
Following the Great British September Clean 2020:
79% agreed that volunteering helped improve their mood
44% agreed the campaign helped them feel less anxious about what is happening in the world right now
43% said it helped them feel less isolated
78% feel more pride for their local area
64% feel more part of their local community
(Source Keep Britain Tidy)
Due to Covid 19 individuals and groups will not be able to request additional litter picking kit at the current time.