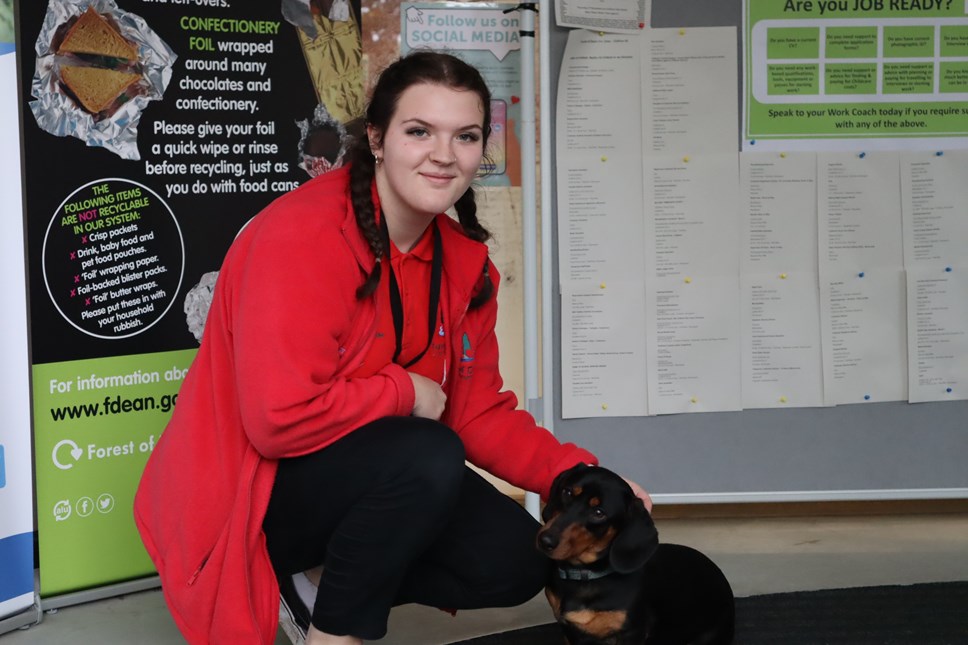 Forest of Dean Street Wardens win Gold RSPCA award for 9th year running
Forest of Dean District Council's Street Wardens have been awarded a Gold Footprint RSPCA PawPrints award for their work dealing with stray dogs.
For the 9th year in a row, the Street Warden team in the Forest of Dean have received this award for their high standard of work when it comes to finding and rehoming stray dogs in the area.
Forest of Dean District Council's Animal Welfare Champion, Cllr Nicky Packer, said:
"We have a fantastic team of Street Wardens here in the Forest of Dean that work tirelessly year round to keep the district clean and safe, and they also do some incredible work for the welfare of animals.

"The fact that they have now received this gold level award for the 9th year running is testament to the continued dedication of the team. We would also like to say thank you to Sling Kennels and Forest of Dean Dog Rescue, as this would not be possible without them."
The Forest of Dean District Council Street Warden is made up of four officers, who work across the whole district. As well as their work with stray dogs through their dog warden service, the team also investigate animal welfare concerns, deal with anti-social behaviour, environmental crime and remove abandoned vehicles.
The team also engages proactively with the community through initiatives such as drug awareness presentations at local schools and visits to vulnerable groups, including elderly people living in remote areas.
Community Safety Lead at Forest of Dean District Council, Damion Collins said:
"Receiving this award again demonstrates the Council's commitment to positive animal welfare standards.

"I must thank Forest of Dean Dog Rescue for their continued support in rehoming unclaimed stray dogs and offering further support to the public through the current cost of living crisis."
For more information on the PawPrints awards, visit: https://politicalanimal.rspca.org.uk/england/pawprints
Contact Information
Forest of Dean Communications Team