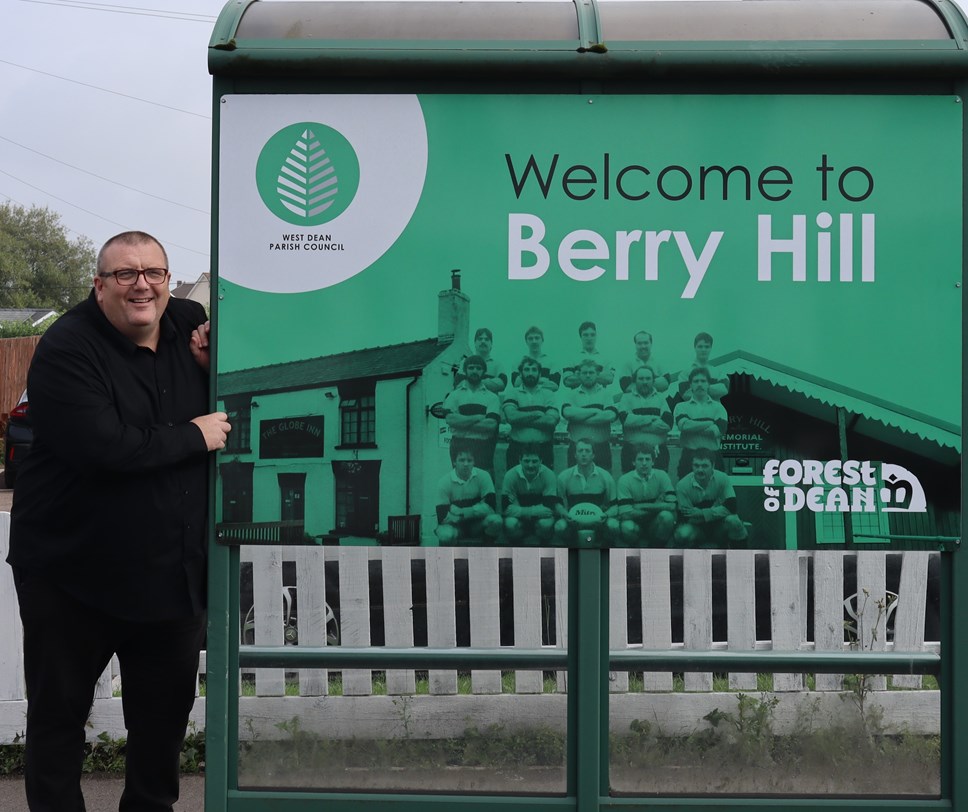 Forest of Dean Village awarded Neighbourhood of the Year for 2021
Following a national campaign by the online neighbourhood network Nextdoor, Forest of Dean village Berry Hill has been awarded Neighbourhood of the Year for 2021.
The Good Neighbourhood awards ran throughout the month of August, allowing residents to nominate their neighbours, local businesses, community groups and neighbourhoods, who as a whole have come together to support, encourage and grow their communities over the past year. There were just under 5000 nominations received for 2021, after which Berry Hill was awarded Neighbourhood of the Year.
Forest of Dean District Council Leader and Berry Hill resident Tim Gwilliam said "My fellow Councillor Jamie Elsmore and I are delighted that our ward and village of Berry Hill has been named as Neighbourhood of the year 2021. The community spirit and initiatives put together by residents has been nothing short of incredible.
This sense of community has been echoed in towns and villages throughout the Forest and I hope that the entire Forest will share the pride in the award that we have in Berry Hill. It is particularly pleasing in this year of all years that The Forests stoicism and indomitable spirit has been recognised. I look forward to seeing the great work from Nextdoor and the Berry Hill community in the near future."
Nextdoor will be donating a local beautification project to the village worth up to £1000, working with key members of the community to help finalise the project and to begin work.
Roisin O'Neil, Head of UK Community at Nextdoor said "We felt that as a community, Berry Hill residents have clearly pulled together throughout lockdown to support everyone in the neighbourhood, as well as undertaking a number of great initiatives to grow and support their local area. The kindness, enthusiasm and pride of the people in Berry Hill shone through in their nominations and we're so happy to announce it as our Neighbourhood of the Year."
One nomination from a Berry Hill resident mentioned how the village had come together during the past year, stating that the community "has been doing everything they can to support people through lockdown, from delivering food supplies to organising a scarecrow competition. Volunteers have given their spare time to refurbish the Berry Hill Social Club, as well as purchasing, setting up and maintaining a local orchard, which has been a vital outdoor area during lockdown with space for people to distance."
Nextdoor is an online neighbourhood network, helping people to receive trusted information, give and get help, and build real-world connections with those nearby — neighbours, businesses, and public services. Full details about Nextdoor and the 2021 award winners can be found at the below website.
Contact Information
Forest of Dean Communications Team