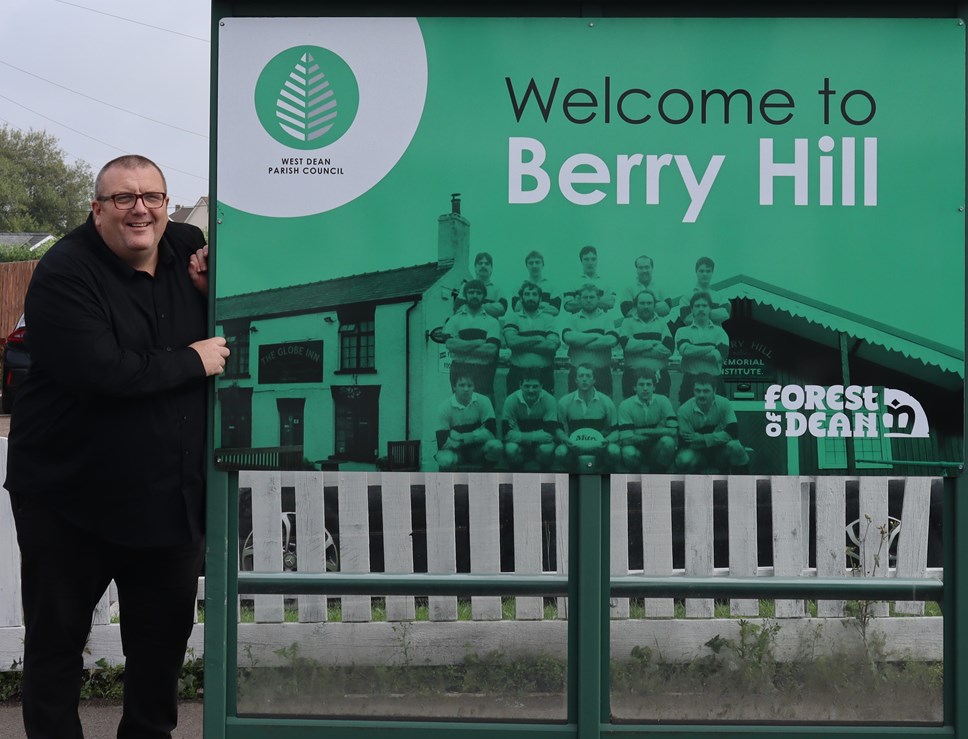 Forest of Dean village shortlisted as a finalist for BBC award
Following a national BBC campaign, the village of Berry Hill has been shortlisted as a finalist in the Community Group category for 2022's BBC Gloucestershire's Make a Difference Awards.
Forest of Dean District Council Leader and Berry Hill ward member, Cllr Tim Gwilliam said:
"A few months ago I was alerted to the BBC's Make a Difference Awards 2022. These awards were aimed at people who do extraordinary things and I completed the form nominating the people of Berry Hill for all they have done for each other during Covid and beyond.

"My ward colleague, Cllr Jamie Elsmore and I, are incredibly proud that Berry Hill has been shortlisted for the award and are in the final four. A special ceremony will be held in September and we will arrange for two members of this brilliant community to attend.

"The community work being done in Berry Hill is just one example of the spirit that is prevalent throughout the Forest of Dean, with people looking out for each other and displaying true community values and empathy that do indeed "make a difference"."
The Make a Difference Awards invited people to nominate fellow residents and their communities across eight different categories, The Community category received over 250 nominations. The nominations for Berry Hill focused on the village's community spirit and togetherness.
Mary Sanders, Editor at BBC Radio Gloucestershire, said:
"We are absolutely delighted to be recognising the amazing people living in our County through the Make A Difference Awards.

"So many people in our communities give up their time to help other people and make our County such a wonderful place to live and work. These Awards are a brilliant opportunity to highlight them and to say thank you."
Nominations from residents mentioned how the community in Berry Hill had worked together during the past couple of years, with a particular focus on the work done during the pandemic to help others in the area.
Chris Burns, Head of Audio and Digital for BBC England said:
"A huge thank you to everyone who has nominated someone, we have some amazing stories and are looking forward to celebrating our local heroes in September."
The Make a Difference Awards will be presented on Saturday 24th September at Cheltenham Racecourse, with the event and winners published on the BBC website: https://www.bbc.co.uk/makeadifference
Contact Information
Forest of Dean Communications Team