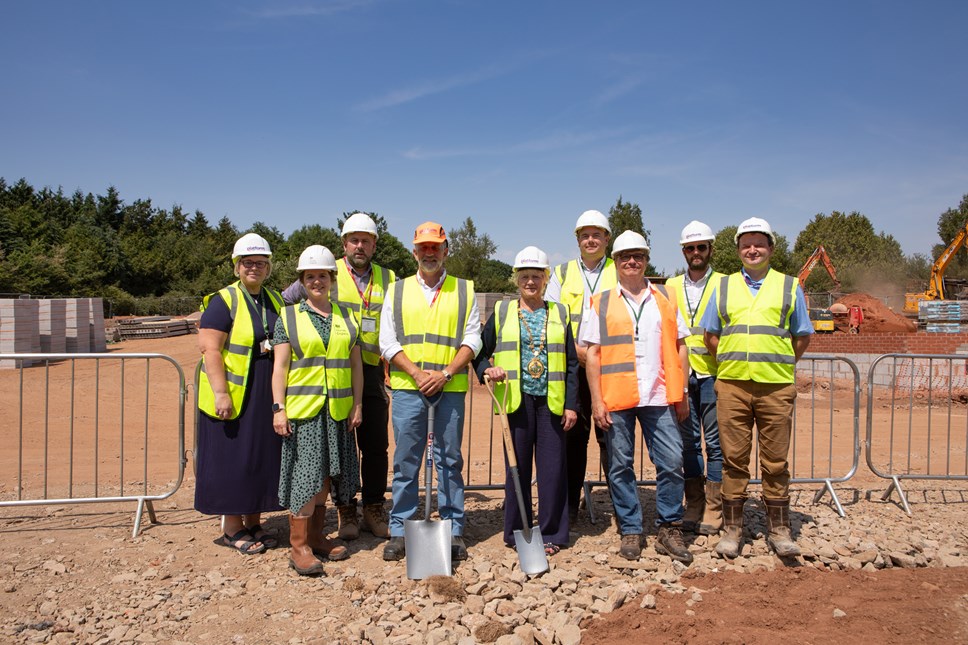 Forty new affordable homes to be built in Newent
Following good partnership working between the Council and Platform Housing Group, construction has begun on a new housing development in Newent which will deliver 40 affordable homes to residents.
Platform Housing Group will be developing the site at Watery Lane in Newent, with 20 homes set to be available as affordable rent properties and 20 homes to be available through shared ownership.
The affordable rent properties will consist of 1 bed flats, and a mix of 2 and 3 bed houses, whilst the shared ownership properties will comprise of 2 and 3 bed houses. The shared ownership properties will be available with an initial share purchase from as little as 10% helping more households to take their first step onto the housing ladder.
Cabinet Member for Housing, Cllr Claire Vaughan, said,
"Ensuring there is a range of affordable housing to meet the needs of residents is one of our key priorities as the District Council, and this development with Platform in Newent is a great example of this."
Platform Housing Group's Regional Head of Land, Michael Baggett, said,
"It's fantastic that the local council agreed to work with us on this scheme but also felt strongly about providing affordable housing to the area."
The site will be directly opposite Newent Community School and Sixth Form which is set to benefit from the development as a result of the section 106 agreement. Business Manager for the school Ann Price, said,
"We look forward to being able to engage with Platform and their partners as they become part of the community. We're hoping to make improvements to the outdoor dining area where students can socialise and it will be great to see this come to fruition as a result of the development."
Platform Housing Group is expecting work to be completed on the site by November 2023.
Contact Information
Forest of Dean Communications Team