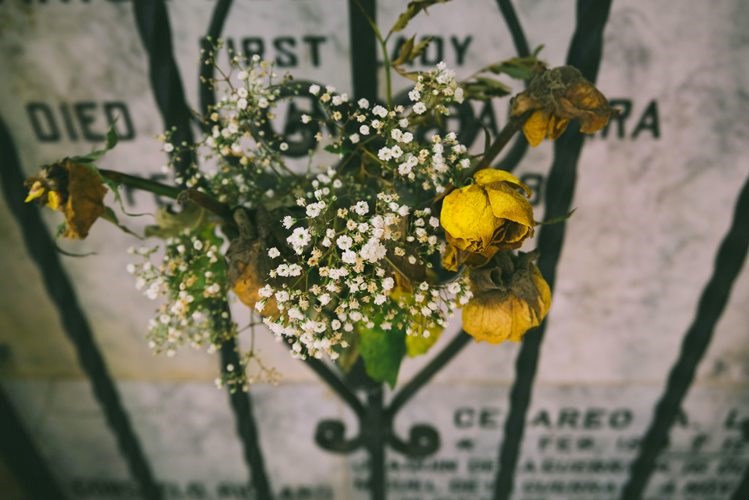 Further changes to cemetery opening in line with Government guidance
On Saturday 18 April, Robert Jenrick MP, Secretary of State for Housing, Communities and Local Government, asked Councils to reopen or keep open parks and cemeteries. The Leader of the Council explains how this instruction is being implemented here in the Forest of Dean.
This instruction differs entirely from guidance issued earlier this month when Councils were instructed to close any burial ground with a crematorium in its grounds, such as Yew Tree Brake.
At that time, Councils were also advised to perform a risk assessment on any other burial grounds and here in the Forest of Dean, that saw council officers assess Mile End. We considered staff members living on site; the potential for an enhanced number of funerals and funeral preparation being performed on the site; and the location of the site in connection with the Government's advice (at that time) around exercise, congregating and driving. As a result, the Council concluded that Mile End should remain closed to the public.
We didn't make that decision lightly, out of nastiness or with any pleasure. We made that decision based on advice and to try and protect as many people as possible from this horrendous virus. Based on the same advice and the same guidance I would do the same thing again.
Taking into account the Government's clarification around travel to exercise and Mr Jenrick's statement yesterday, I have contacted Council officers and requested Mile End Cemetery be reopened today (Sunday 19th April 2020and this has been done. However, because we are still awaiting clarification around the crematorium issue and whether this latest advice overrides the previous instruction, we are not in a position to reopen Yew Tree Brake today. We will review this as a matter of priority tomorrow and I will update you all as soon as I can.
The Council will also seek to issue further advice tomorrow around opening times and any potential conditions that will be required, such as not to enter the burial grounds while a funeral is taking place, in order to respect the personal safety of funeral directors and any staff on site.
Please remember not to congregate in the burial grounds and to abide by all government advice on social distancing so as to stay safe.
Contact Information
Chelsea Hopkins