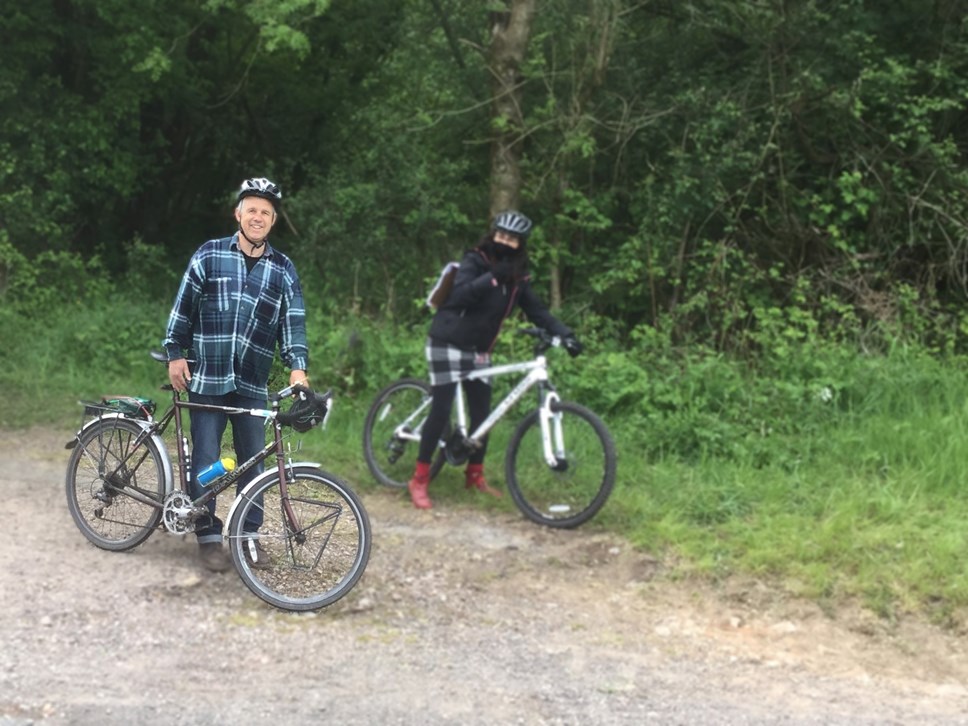 Members of the community have their say on cycling and walking in the District
In May 2020 the Government announced a £2 billion package to create a new era for cycling and walking
In response to this Forest of Dean District Council launched an online public survey to gather the thoughts of the community regarding cycling and walking ways in the district.
Forest of Dean's current strategic policies regarding cycle ways can be found in the local plan.
We received an incredible 249 responses from a cross-section of the community; 92% residents, 4.8% local business owners and other respondents included Newent cycling group and scout youth group.
71.5% said there are cycling routes they'd like the district council to promote to central government for support with popular routes including Lydney to Parkend, Lydney to Chepstow, Chepstow to Monmouth and Newent to Gloucester. Main reasons for the suggested routes were the promotion of a healthy and active lifestyle, reduced carbon emissions and reduced air pollution.
Full summary of the survey responses can be seen below:
In 2016 over 90% of the district's transport emissions came from road transport, predominantly cars, and less than 25% of adults cycled once a month.
Responses from the survey will aid targeted feasibility studies for new cycle and walkways in the district, aid the development of the new Local Plan and inform Government funding applications.
Cllr Chris McFarling, portfolio holder for the Climate Emergency said: "This amazing response shows how much local people want to walk and cycle for some journeys and rely less on their cars. We will continue to promote these safe foot and cycle ways and work with all who wish to make our travelling less polluting, healthier and safer."
The Council remains keen to work collaboratively with the community, Town and Parish Councils and other partners to tackle the climate emergency and will continue to keep everyone informed about its progress.
For further information and 'Top Tips' on how to lower your carbon footprint view the Council's climate change webpage.
Contact Information
Forest of Dean Communications Team