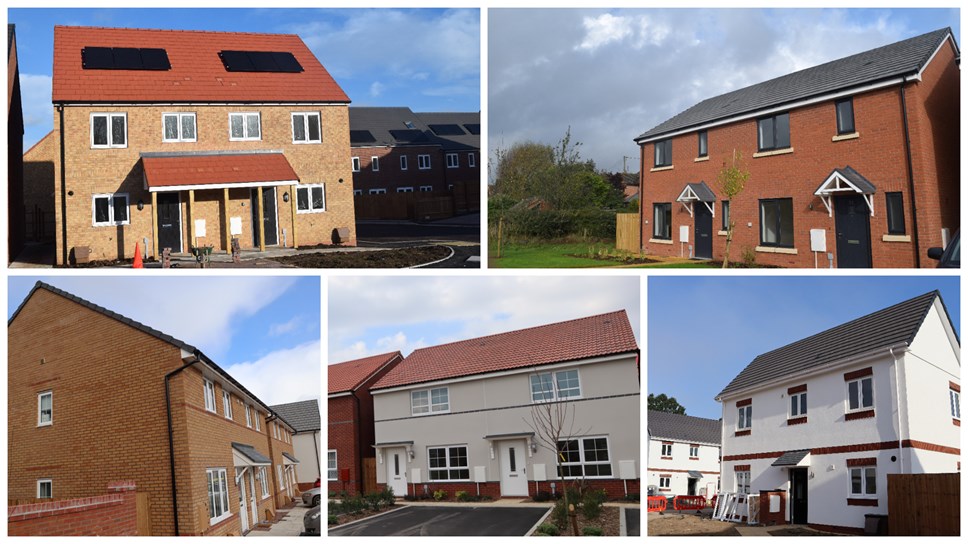 More than 220 new affordable homes for Forest residents last year
Forest of Dean District Council has helped to provide 227 new affordable homes for local residents between April 2021 and March 2022.
Out of the 227 homes, 61% of them (139) were affordable housing for rent, with 15 of these specifically for social rent, while the remaining 39% (88) were provided as shared ownership homes.
Cabinet Member for Housing, Cllr Claire Vaughan, said,
"As your District Council, we take an active role in working with registered providers and communities to ensure new affordable housing developments are delivered that meet the needs of our residents. With house prices increasing for a number of reasons, including the increasing ownership of second homes as well as a general lack of affordable housing across the UK, it is crucial that we continue to make this one of our core priorities.

"It is promising to see that we are set to have another productive year for affordable housing in the Forest of Dean. If you are interested in affordable housing for rent, then please register with Homeseeker Plus, and if you are interested in shared ownership, you can register with Help to Buy Agent 3."
The developments were provided right across the district from Newent in the north down through to Sedbury in the south, with 44 homes also provided in rural parishes. Homes also ranged from one-bedroom flats and two-bedroom bungalows to larger four-bedroom houses.
All of the homes delivered achieved an energy performance rating B, meaning they will produce less carbon dioxide when compared to an average energy performance rated property (the average rating for homes in the UK is band D*).
Following on from the success of this year, the Council is working with various partners on several other schemes which could see up to a further 150 new affordable homes delivered in the forthcoming financial year.
Residents who are interested in affordable housing for rent are advised to register with Homeseeker Plus, via https://www.homeseekerplus.co.uk
Residents interested in getting on to the housing ladder through shared ownership, are advised to register with Help to Buy Agent 3, via https://www.helptobuyagent3.org.uk/
Contact Information
Forest of Dean Communications Team