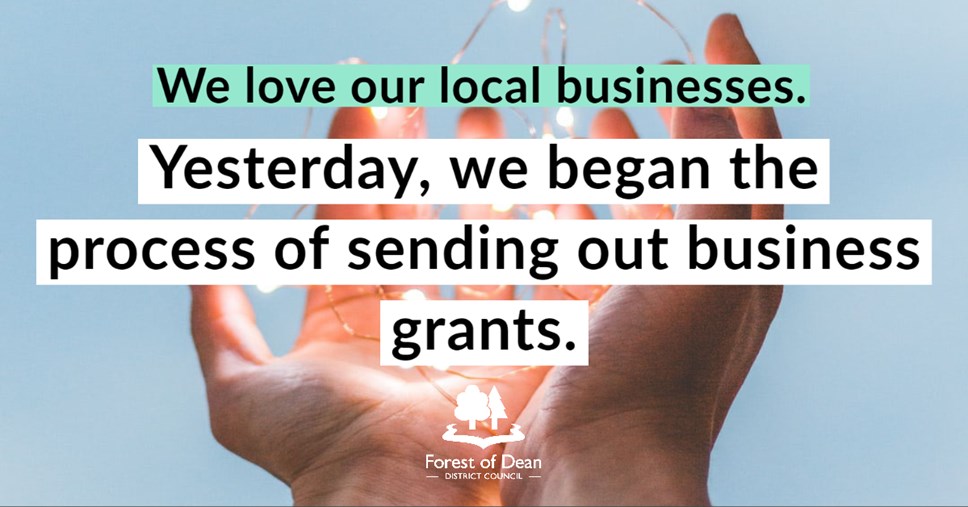 More than £10m paid out in grants to Forest of Dean businesses
Forest of Dean District Council has announced that it has processed more than 1,000 business support grants, which are now heading to businesses across the district that have been affected by the coronavirus outbreak.
As of 9am on Tuesday 7 April, the council has identified 2,150 businesses eligible for grants, and made payments to a total of 1,050 firms. This represents in excess of £10 million of cash support.
The grants range from £10,000 to £25,000 depending on the size of the business, and come from the measures announced by the Chancellor of the Exchequer in March.
Councillor Richard Leppington, Cabinet Member for Finance, said: "It's absolutely vital that we're able to get this support to businesses as quickly as possible, and I'm delighted that we're making significant progress in doing that. We have a team of officers working around the clock to make sure every eligible business gets their funding as soon as possible.
"We still have more to do, but we hope to have processed all payments by the end of this week. With the Easter weekend coming up, there may be a small delay in the payments hitting people's bank accounts, but we want to reassure businesses that their funding is coming soon."
To ensure businesses get the support they need as quickly as possible in these unprecedented times, the council is also requesting that any businesses that meet the criteria ensure they have filled out the form on the website at https://www.fdean.gov.uk/business/coronavirus-business-and-licensing/
Contact Information
Chelsea Hopkins