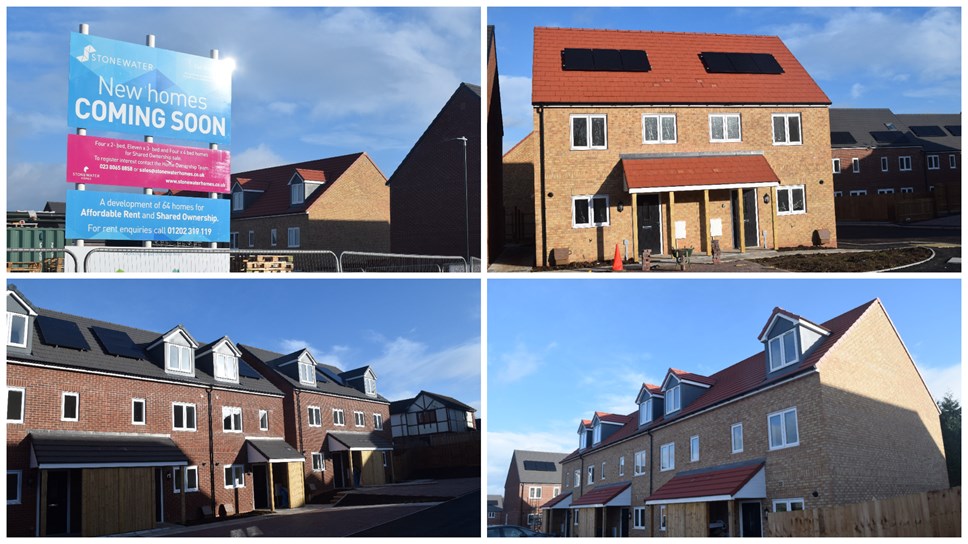 New affordable homes for Forest of Dean community near completion in Coleford
People in need of affordable housing in Coleford will soon have an opportunity to apply for affordable homes at the Tufthorn Avenue site in Coleford. The new development, which has been built on a brownfield site, will include 45 affordable rental properties and 19 shared ownership opportunities.
With the support of Forest of Dean District Council, Stonewater Housing Association began developing the affordable housing development in July 2020 and it is due to be completed by March 2022.
Cabinet Member for Housing, Cllr Claire Vaughan, said,
"One of our key priorities as a District Council is to provide affordable housing to meet the needs of our residents and it has been encouraging to see the promising developments that have taken shape this year.

"Tufthorn Avenue is a great addition, at less than a mile south of Coleford town centre it has good transport links and is located on a brownfield site, proving to be another example of regeneration in the Forest of Dean."
The 45 affordable rent properties will comprise a mix of two, three and four bed properties. In addition there will also be eight affordable rent one-bed flats.
The shared ownership units will be made up of 19 two, three and four-bed houses.
Contact Information
Forest of Dean Communications Team