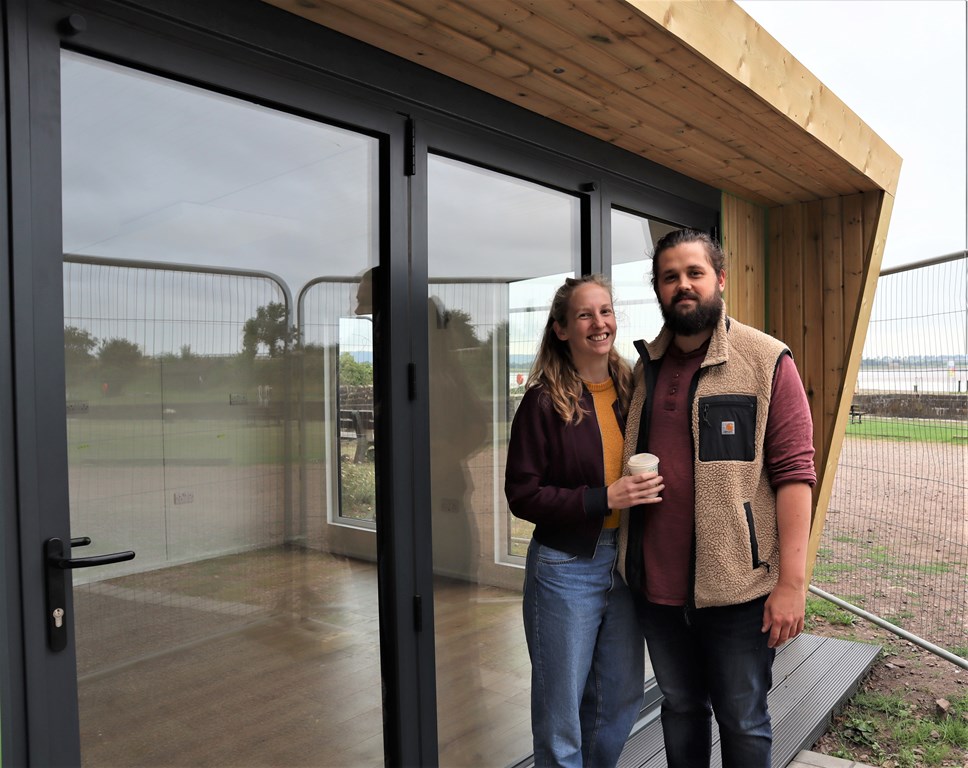 New cafe business announced at Lydney Docks
Hips Social, a family run coffee shop and eatery in Lydney, has been selected as the service provider for a new café at Lydney Docks.
The cafe is part of Forest of Dean District Council's 'Destination Lydney Harbour' project which is set to see improvements to the docks and harbour to drive growth, improve the experience for visitors and residents of the harbour, and increase jobs and prosperity in the town.
Leader of the Council, Cllr Tim Gwilliam said, "I'm pleased that we have now secured a business to operate the new cafe so visitors to our beautiful historic docks can get refreshments while they enjoy the harbour. We have also upgraded existing harbour buildings to provide toilet facilities and a visitor information hub.
"We are making good progress on the 'Destination Lydney Harbour' project, which will create safe, attractive transport routes into the harbour and develop the area as a recreation and tourism destination.
"We still have work to do to improve the signage and the surrounding roads and to install the public art trail.
Tom and Lucy, Hips Social owners said, "We're delighted to extend our services to a much loved part of Lydney and we look forward to providing quality food and drink and a place for the community to meet and enjoy everything the harbour has to offer."
The improvements at the site have been made possible with a grant of £2.1 million from the Government's Coastal Communities Fund along with resources from the Council.
Further harbourside works will be completed shortly, and an opening date for the cafe, visitor information hub and public toilets will be announced in the coming weeks.
Contact Information
Forest of Dean Communications Team