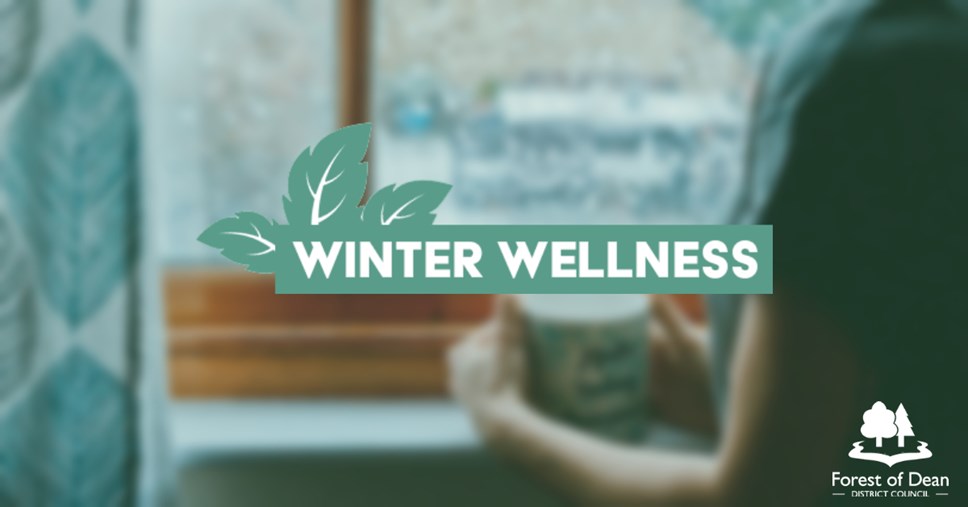 New drive to ensure 'Winter Wellness' in the Forest
'Winter Wellness' is the theme of a winter campaign by Forest of Dean District Council and partners to help signpost people to support, services and activities to promote wellbeing and positive mental health over the winter period.
An assessment of Gloucestershire's health needs earlier in the year, showed that as many as a quarter of the people living in the Forest are dealing with illness, deprivation, isolation and mental wellbeing.
Forest of Dean District Council has already committed itself to making the borough 'healthy, safe and resilient' in its 2019-2023 Corporate Plan and the Winter Wellness campaign is an extension of that.
Forest of Dean Council Leader, Cllr Tim Gwilliam explained: 'We know there are thousands of people living in the Forest who need help from time to time and that we have the highest number of people living with a long-term health condition in the whole of Gloucestershire.
'We also know from research conducted by the County, that many people in the Forest are struggling with illness, mental wellbeing, isolation, fitness and quitting smoking.
'Our Winter Wellness campaign aims to highlight the help that is available and signpost people towards services, groups, support and advice that can help.
Cllr Gwilliam added: 'It might be people are struggling with food and perhaps can't get out, or need practical suggestions about cooking cheap meals. Or it could be that people are looking for health promotion advice to help them quit smoking or to get fitter. It might just be that they are looking for activities to stop them becoming isolated during the winter months.'
He added: 'There is a tremendous amount going on that is organised by community groups, social enterprises, businesses, and volunteers, as well as the services provided by the key agencies like the councils, the NHS and others.
'I am clear that I want anyone struggling over the winter to get the help and support they need, so I would urge everyone to look out for their families, friends and neighbours and keep an eye on the campaign and check out the support that's available.'
Contact Information
Forest of Dean Communications Team