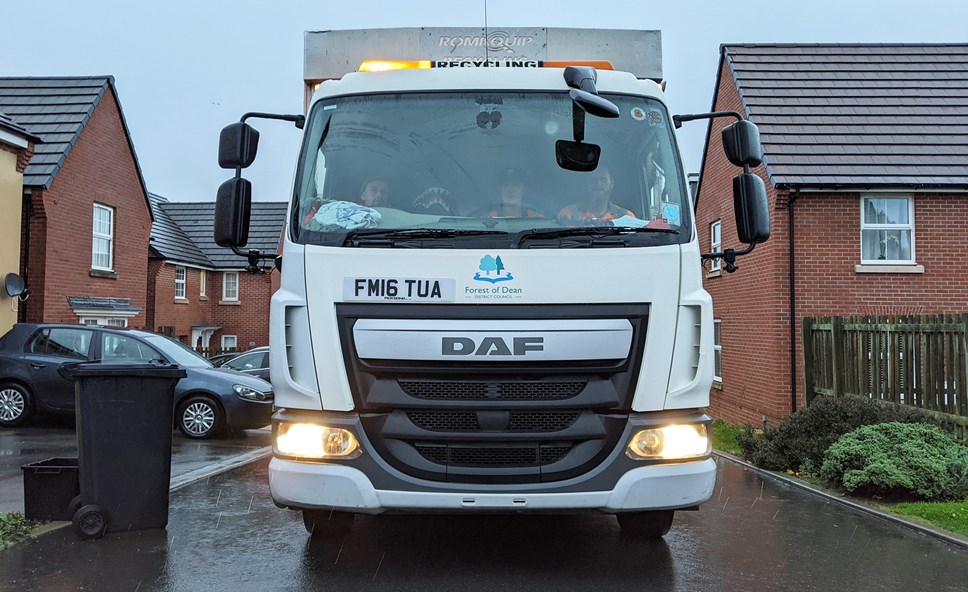 No bank holiday day changes for Forest of Dean waste collections
Forest of Dean District Council is reminding householders to check their annual waste and recycling calendar, posted out earlier this year, ahead of the up-and-coming May bank holidays to ensure they know when to expect their collections.
Historically, the Council's waste contractor Biffa, has not made kerbside waste and recycling collections on bank holiday Mondays, resulting in collections for these weeks running a day late.
However, new working arrangements implemented this year, means that for all scheduled bank holidays in May - including the extra day granted to mark the Coronation - and August, crews will be working to empty residents' waste containers.
The new arrangements, introduced to stop crews having only one day off on the weekend following a long bank holiday break, also affected collections over Easter and saw some residents unprepared.
Bill Oddy, Assistant Director at Forest of Dean District Council, said: "All homes were sent their waste calendar for the year ahead outlining exactly when they can expect their collections to take place, but a small number of residents were caught out by the changes, and failed to put their containers out at the appropriate time during Easter Monday week so missed their scheduled collection.
"We want to avoid this happening in May and hope residents welcome the fact that there will be less changes to their kerbside services going forward with services running as normal on more bank holidays. To ensure everyone gets to use their kerbside collection service at the right time, we would remind householders to always check their calendar, which lists any planned changes such as at Christmas and New Year, first."
The new collection arrangements were also promoted in the leaflet accompanying the waste calendar which was sent to all properties.
Any resident who did not receive, or who has mislaid, their calendar can email the District Council's customer services team, along with their address details, at: customer.services@fdean.gov.uk for a replacement.
Alternatively, residents can find out what's happening by visiting: https://www.fdean.gov.uk/binday
Contact Information
Forest of Dean Communications Team