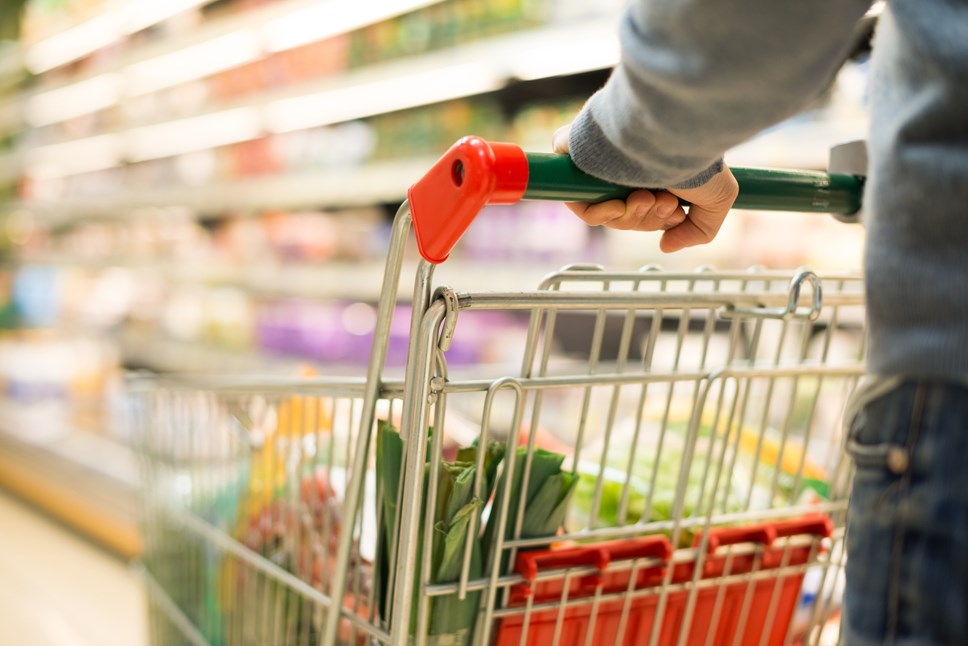 Over £188,000 has gone to those in need in the Forest of Dean via Household Support Fund
Forest of Dean District Council has distributed over £188,000 on behalf of the Department for Work and Pensions via the Household Support Fund. The fund gives residents who are most in need a little extra help to make sure they have enough healthy food and other essential supplies as the cost of living continues to rise.
Cabinet Member for Communities, Cllr Paul Hiett, said,
"It is set to be a tough winter for many in the district, and we have used this Household Support Fund from Government to provide a helping hand to those who are most vulnerable."

"We understand that there will be many more people who will be concerned about living costs in the coming months. If you are at all concerned, please head to our cost of living support webpage which provides information and links to other forms of support in the county that you may be eligible for.

"As a Council we have a small group of people working on a range of initiatives to help us all through this crisis and further information will be added to the webpage over the coming months, with these vouchers just part of a whole package of support. Further action will include advice for concerned residents, voluntary and community grants, working with Warm and Well; an initiative which can provide funding to make homes more energy efficient and more."
To find out more about available support if struggling with living costs, visit https://www.fdean.gov.uk/council-tax-and-benefits/help-if-you-re-struggling-with-living-costs/
This Household Support Fund was used to mainly target households with children and also pensioners. People in receipt of Pension Credit were eligible for a £50 spend card for Tesco and families in receipt of council tax support with at least one preschool aged child were eligible for a supermarket e-voucher for £50 via the Gloucestershire County Council scheme. These vouchers could be used for food and other essentials. Alcohol, tobacco and lottery products were ineligible. The Council has identified those residents who are eligible and has already contacted them.
Financial contributions have also been made to the Forest of Dean Baby Bank for baby food, formula, milk and wider essentials such as nappies, clothing, blankets and bedding. Find out more about the Baby Bank here https://www.forestbabybank.org/
The Citizens Advice Bureau has also received a financial contribution to be used for families and households experiencing fuel poverty.
If anyone needs some immediate extra help, with food, energy or water bills and other essential items they can apply to Gloucestershire County Council's Household Support Fund. The application form can be found on their website and the fund is open until 30 September 2022: https://www.gloucestershire.gov.uk/health-and-social-care/gloucestershire-welfare-support-scheme/household-support-fund-find-out-more-and-apply/
Quotes from residents who have received the vouchers:
"The voucher has been a massive help in my house. As a single mum to two young children it has meant that we have been able to survive another month without the added stress of where the next meal is coming from. We are more than thankful to the people that made this possible." Samantha D
" £50 to some, including us, is a week's worth of shopping. And the voucher was greatly received and spent at Tescos.

"It made a huge difference, every voucher we get does. We would be happy to get any financial support in shopping vouchers, as any spare cash is spent on food anyway." Tim A
Contact Information
Forest of Dean Communications Team