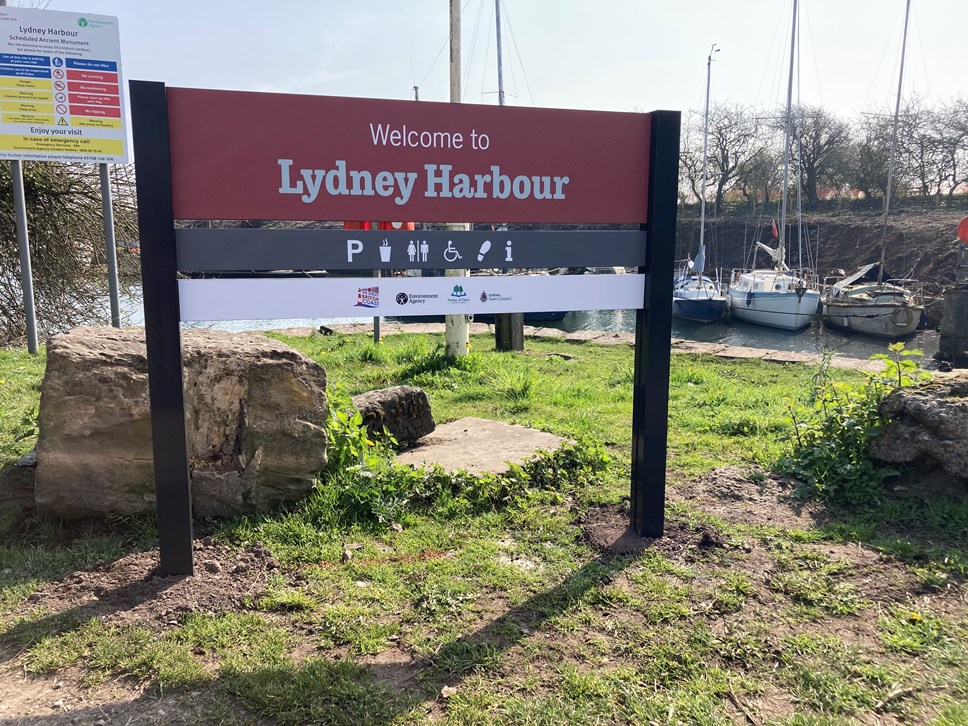 Road resurfacing to be completed at Lydney Harbour
Forest of Dean District Council are partnering with Gloucestershire County Council highways to continue the redevelopment at Lydney Harbour, with the resurfacing of Harbour Road beginning Friday 14 October 2022 and lasting for seven nights.
Cabinet Member for Economy, Cllr Bernie O'Neill said:
"This is a huge step forward for the redevelopment of Lydney Harbour and for residents and businesses in the area.

"The road has required resurfacing in order to make Lydney Harbour a destination for everyone to be able to enjoy. With the new trail installed and the installations in place we can't wait for even more people to come to the harbour and experience it for themselves.

"I would like to thank all of the officers involved at Forest of Dean District Council, who have worked tirelessly on what is a major regeneration project for the Council and the opportunities that this wonderful area offers are numerous."
The new footpath and resurfacing of the road are the next stage in the Destination Lydney Harbour regeneration project, a £2.1 million grant from the Government's Coastal Community Fund. The project has also seen a new café, public toilets and visitor information hub open at the site and 150 trees have been planted along the harbour corridor to increase biodiversity and the appearance of the harbour approach.
There has also been a new art trail, From the Forest to the Sea, installed that begins at the A48 roundabout with the 'Tower' sculpture, runs along the former tramway footpath with three 'Sleepers' and concludes with 'Lookout' and 'Coal Arch' where the harbour meets the Severn Estuary. Improved wayfinding and heritage interpretation assist with the navigation and understanding of this historic site.
The resurfacing works at Harbour Road, Lydney will begin on Friday 14 October 2022 overnight between the hours of 19:00 and 07:00 and will last for seven nights (excluding weekends), with the work to be completed on Monday 24 October 2022.
Due to the nature of the works and the local environment, the work will be carried out with temporary overnight road closures being implemented as required to undertake resurfacing of the carriageway. The traffic management is required to ensure that adequate health and safety is maintained for the contractor and for the travelling public.
Further information about the road closures and the level of access for residents can be found on the Gloucestershire County Council Highways website: https://www.gloucestershire.gov.uk/media/2118019/872547-harbour-road-residents-letter.pdf
For more on Destination Lydney Harbour, including details of the art trail and FAQ's, please visit: https://www.fdean.gov.uk/visitlydneyharbour
Contact Information
Forest of Dean Communications Team