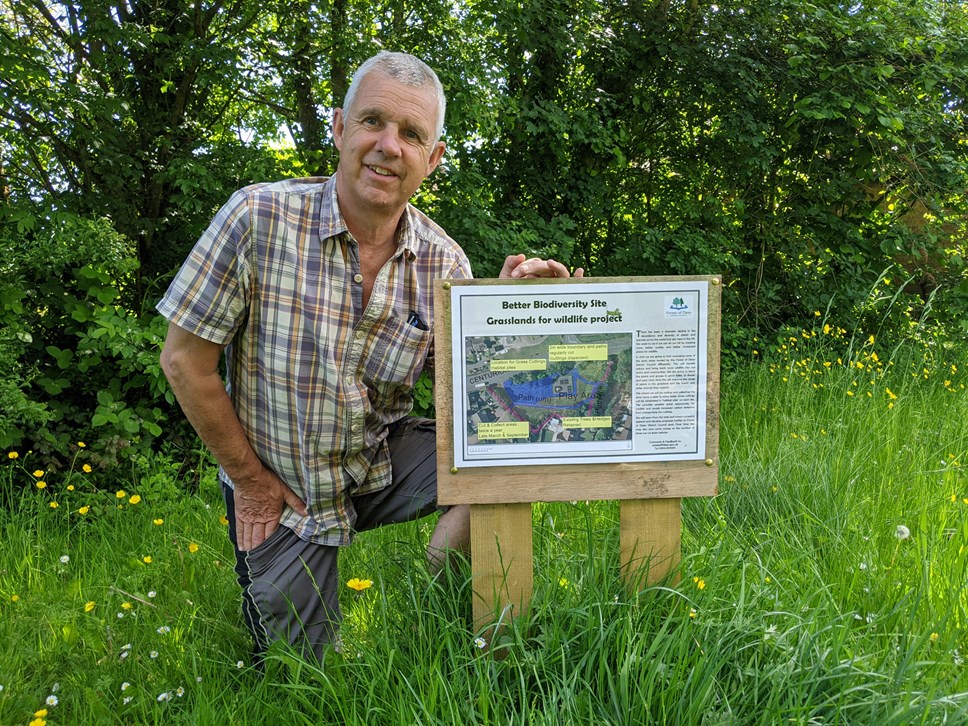 Wild flowers left to grow for longer in Lydney as Council gives biodiversity a boost
The Forest of Dean District Council is taking action to tackle the ecological emergency by changing its current land management practices in the district as part of a pilot project that will be expanded to other areas if successful.
With a dramatic decline in the abundance and diversity of plants and animals across the world including here in the UK, the Council hopes that its new approach will create more spaces where native species can thrive and biodiversity encouraged.
Councillor Sid Phelps, Cabinet Member for the Environment at Forest of Dean District Council said: "Following the Council's declaration of a climate and ecological emergency, we are committed to doing everything in our power to make changes that make a real difference.
"Projects such as the one currently taking in place in Lydney are vital if we are to address the staggering loss of wildlife nationally and globally. We hope by leading by example we can encourage everyone to make small changes to help the environment and foster their own wild spaces in their own gardens."
The trial will see grassed areas at Newerne Street Car Park and Centurion Road in Lydney left mostly untouched though the growing season, to allow wildflowers and grasses to flower and seed. Over time, this cycle of propagation is expected to improve the range of plants in the grassland as well as the insects and other animals they support.
This means the district council will only be mowing the grass twice a year in some places, including a final cut at the end of the summer, although established paths through the grassed areas and edges will continue to be cut back regularly to maintain access.
Councillor Phelps, said: "We all have a role to play in bringing wildlife back into our towns, villages, countryside and gardens. Letting wildflowers and grasses grow is just one simple thing we can all do to create spaces which support our wildlife, whether that be through providing more green corridors, helping smaller animals move safely between habitats, or giving flowers more time to bloom to sustain our pollinating insects for longer."
Grass cuttings will be left as 'habitat piles' at each of the sites to attract insects and other wildlife, such as toads and slow worms, to inhabit the areas and to reduce transport carbon emissions by not having to remove the waste, adding to the sustainable way in which the sites are managed. The piles will also release valuable nutrients back into the land as the material composts down over time, improving soil health.
The Council is currently conducting a survey of all land under its stewardship – including play areas, car parks and commercial sites – to identify more areas where similar or new measures can be taken and which give maximum ecological benefit. The assessment will be finished later in the year.
Residents wanting to find out more about what actions they can take can find help and advice at www.rspb.org.uk and www.gloucestershirewildlifetrust.co.uk
Contact Information
Forest of Dean Communications Team
Notes to editors
Photo shows: Councillor Sid Phelps, Cabinet Member for the Environment, Forest of Dean District Council at the Centurion Road site in Lydney.